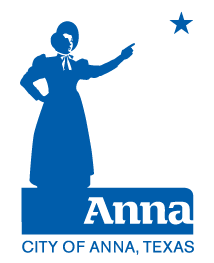 Anna, Texas is a community of almost 12,000 people located in northern Collin County, directly north of Dallas on Highway 75. Anna is what Jessica Perkins, Economic Development Director for the City of Anna, calls, "A traditional small town that offers residents what they need to live Monday through Thursday." As a town that is located near the major connectors of Highway 75 and Highway 121, Anna is a bedroom community that allows residents to live in "…a smaller community, while being close enough to the big cities to work and shop," notes Perkins.
"Something that I hear residents say that they love about Anna is that they can still see the stars at night," says Perkins. Unlike other cities in Collin County, Anna is far enough away from Dallas and the Metroplex to still be "close to nature while being within 10 to 12 miles of the big city," says Perkins. Anna also does not have any big box stores, but has many local businesses that allow the community to maintain its small town charm. Business activity is thriving and vibrant with over 60 new retail stores and restaurants opening since 2009. Despite the growth, Anna has managed to retain its small town values, open vistas, and friendly atmosphere.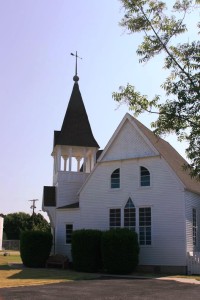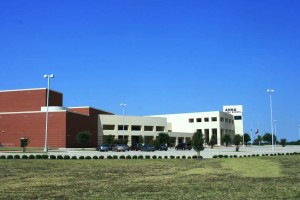 Anna ISD is a recognized school district that consists of two elementary schools, one middle school, and one high school. There are approximately 3,000 students currently being educated by Anna ISD, which is a much smaller student body than other cities in Collin County. "We have a great school district here in Anna, and the kids are not just a number," notes Perkins.
UNLIKE OTHER CITIES IN COLLIN COUNTY, ANNA IS FAR ENOUGH AWAY FROM DALLAS AND THE METROPLEX TO STILL BE CLOSE TO NATURE, WHILE BEING WITHIN 10 TO 12 MILES OF THE BIG CITY.
Slayter Creek Park has a variety of recreational amenities including: A splash pad, four ball fields, two tennis courts, two basketball goals, two large multi-purpose athletic fields, a 3,600 foot walking trail, a skateboard park, a playground, horseshoe pits, a shuffleboard court, a large pavilion, and a concession building with restrooms.
The Slayter Creek trail includes a 4,400 foot walking trail that connects the Slayter Creek Park trail to Hackberry Drive. Look for the coyote tracks at "Coyote Crossing" along the southern half of the trail. This is a portion of a larger trail system that will eventually run almost the entire length (north to south) of the city. It will ultimately connect many of Anna's residential and recreational areas together with pedestrian access.
The site includes a natural spring that feeds a small man-made pond. The area around the spring and pond is heavily wooded. A large open area is located along the west side of the tract, providing lots of room for flying kites, playing with Frisbees, and other passive recreational activities. While the majority of the park will remain in its natural state, amenities will include walking trails (with three bridges), picnic tables, benches, and a fishing pier at the pond. Future phases of the park will involve the construction of more trails, a permanent parking area, and possibly a dog park.
DOWNTOWN ANNA
Experience unique shops and restaurants in Downtown Anna! The City of Anna has drafted a Downtown Development Plan to revitalize the historic downtown area of Anna. Come shop, eat, and enjoy!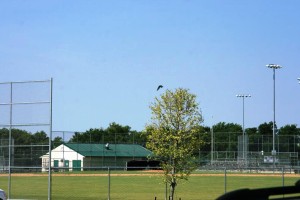 The future of Anna includes 63 square miles, with a "build out" expected population of 250,000. Anna will have a master planned parks system with pedestrian, bike, and equestrian trails that will connect all parts of the city. Included in this plan, is the preservation of undeveloped open spaces, a revitalized downtown, a healthy local economy, and an award winning school district.
"We want to accomplish these goals while maintaining all the charm of a hometown," says Perkins. Home to great schools, affordable housing, unique shops, restaurants, and other conveniences, "Anna is truly a small hometown that still offers great amenities to its residents," notes Perkins.