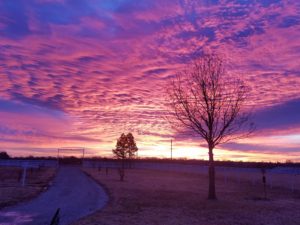 The City of Blue Ridge immediately greets its guests with beautiful rolling hills and friendly residents. The residents of Blue Ridge enjoy slowing down and appreciate the beauty of big blue skies filled with color from sunrises and sunsets. Blue Ridge is committed to revitalizing its downtown and maintaining a small town feel. Whether you are house shopping or just passing through, be sure to stop and eat at Cattleman's, established in 1953, and featured in "D Magazine" and other media outlets. Cattleman's Café never fails to serve up an outstanding chicken fried steak along with a friendly atmosphere.
What Makes Blue Ridge Unique?
Blue Ridge is the Home of the Last Texas Prairie in Collin County boasting unique open spaces sprinkled with cattle and horses and a distinct rural flair. Although Blue Ridge is considered part of the DFW metro area, it is a town of just over 800 residents that values family and community life as well as open space and nature.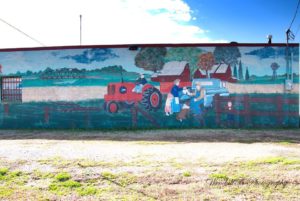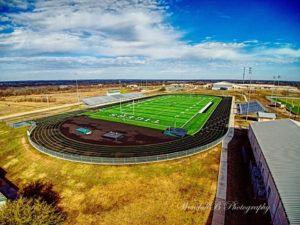 Blue Ridge has one high school, one middle school and one elementary school. The City of Blue Ridge Independent School District's website boasts a "mission is to provide the highest quality education by creating life-long learners through comprehensive academic, athletic, cultural, and extra-curricular opportunities for the children of our community."
ALTHOUGH BLUE RIDGE IS CONSIDERED PART OF THE DFW METRO AREA, IT IS A TOWN OF JUST OVER 800 RESIDENTS THAT VALUES FAMILY AND COMMUNITY LIFE, AS WELL AS OPEN SPACE AND NATURE.
Festivals and Celebrations
Every year Blue Ridge offers an October Fest in the fall, a Homecoming Parade during high school football season, a Christmas Parade, and the Blue Ridge Rodeo.
Blue Ridge anticipates growth to their small town as DFW and the surrounding areas continue to grow. The City of Blue Ridge performs a variety of services intended to protect, maintain and develop an attractive, safe and healthy environment for its residents.  Development of the city and administration of land use regulations, including the Zoning Ordinance, Sign Ordinance and other property related regulations are utilized to allow "proper and orderly growth."