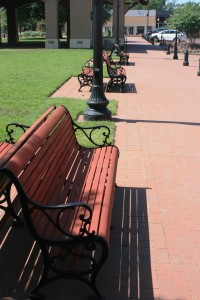 With a population of about 11,000 and a mere 20-minute drive from Frisco, Celina, Texas is the perfect place to get a taste of the smaller town life while also being close to the big cities.
"Celina, Texas is a one-stoplight town where people know one another," said Mayor of Celina Sean Terry. "Here in Celina, people feel connected, residents are engaged, and they really care about their community. Celina is a great place to raise a family because of the close-knit community and collective effort of the residents and local government."
A football town, Celina High School has one of the most successful football programs in the state of Texas. Celina has even been featured in a Kenny Chesney music video, and the Bobcats, Celina High School's football team, were the subject of the documentary, "Power, Passion & Glory: The Real Story of Texas Football Madness."
What Makes Celina Unique?
Celina is home to friendly residents that foster a unified community.
"The residents are kind to each other, and our city leadership and departments are accessible to everyone," noted Terry. "What has made Celina a great community is the collective coming together of staff, police, the fire department, residents, and the schools all working collaboratively."
Newly built homes are also something notable that attract people to the town.
"The homes here in Celina are affordable and have a very high quality of development. Families are able to purchase a new home on a larger lot for less than the surrounding cities and towns in Collin County," said Terry. "Celina is also located next to major highway connectors and is a 45-minute commute from anywhere you want to go in the DFW area."
As a part of a growing initiative for greener living, Celina is a green city that has LED streetlights that face straight down throughout. They try to keep development as natural as possible. As a city with rural roots, they have also worked with developers to keep as many trees as possible and stress conservation to keep that open feel to the town.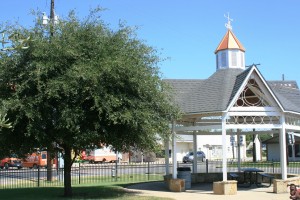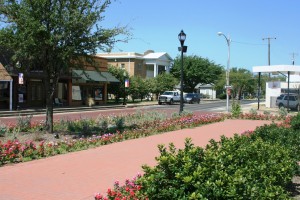 Celina is served by Celina Independent School District and Prosper Independent School District. Both districts have received an "A" accountability rating from the Texas Education Agency. Parents have a "choice of school option" that allows them to choose what district they want their children to attend. There are over 2,500 students spread throughout the high school, junior high school, two elementary schools, and the early childhood/primary school.
"We have great academics and sports here in Celina that really encourage kids to excel both academically and socially," said Terry.
CELINA IS A GREAT PLACE TO RAISE A FAMILY BECAUSE OF THE CLOSE-KNIT COMMUNITY AND COLLECTIVE EFFORT OF THE RESIDENTS AND LOCAL GOVERNMENT.
Celina's historic square is a main attraction for residents and visitors.
"Celina is blessed to have a very active and beautiful town square," said Terry. "The Celina Square is 80-85% full, which is a unique feature. A lot of town squares are still present, but ours is active and as a city, we are committed to keeping businesses on the square. Five years ago, our local government made a commitment to re-vamp Celina, and we re-worked the town square. The residents love it, and people that visit it love it too."
Celina boasts the town square, a food pantry that is always a blast to volunteer at, and numerous businesses, big and small, to shop and dine at.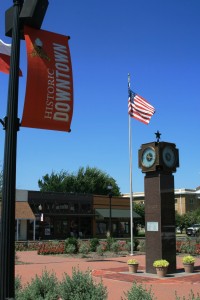 Festivals and Celebrations
Known as a "festival city," Celina has a celebration or event going on almost every month. Here are a few notable events:
CELINA SPLASH & BLAST
Splash & Blast is the town's Independence Day celebration that takes place at Old Celina Park. The celebration includes a kid's zone with a rock wall and waterslides, live music, local food and market vendors, and fireworks to top the night off.
Celina Cajun Fest is a weekend-long celebration of Celina's rich Cajun culture. Join in on the huge crawfish boil and enjoy everything from a car show and alligator show to local vendors' pop-up shops. Live Cajun musical acts take place on the main stage throughout the entire day.
Celina has seen rapid growth over the last couple of years and its proximity to big metropolitan areas is a plus.
"Celina has been successful in adapting to the change in population, and we are ready to continue to see more growth," said Terry. "Celina has 87 square miles that we are ready to build on, and love to see new families and new faces each year. With the growth, we have been able to maintain our small-town feel, and that is something we do not want to change. Come and grow with Celina."