Lucas is a small rural community that is close to nature while being near the modern luxuries of the Dallas metro area.
"Here in Lucas, we have the best of both worlds. We are a small town that values family life, while having easy access to the big city," says City Manager Joni Clarke. "Lucas is a fantastic place to get away from the hustle and bustle of everyday life and raise a family in a great community with a great school system," says Clarke.
"What makes Lucas truly unique is that Lucas is so close to nature while being close to the big city. There is a great horned owl that nests in my backyard that I can see every day, but I can also drive ten minutes out of Lucas and access all of the shopping, dining, and entertainment that I could possibly want," notes Clarke.
Another interesting facet of Lucas is that all commercial zoning is located on the periphery of the city.  This means all restaurants and shops are located on the borders of Lucas and not directly in the neighborhoods.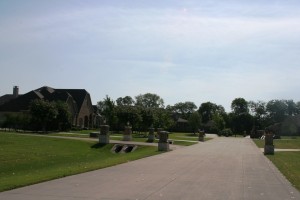 With a population of 7,211 (2016 census) and a total area of about 12.6 square miles, Lucas is a quaint, scenic town where people know their neighbors.
Throughout Lucas, there is a mix of residential and agricultural lifestyles. For example, a brand new large family home can be located next door to a horse farm. "There is a nice border between the two. The urban and the rural co-exist in harmony, and it is a great atmosphere to raise a family," says Clarke.
Along with open space and nature, Lucas also offers new residents the availability of large lots, great schools, a close-knit community, and an involved local government. "Lucas is fortunate to have a very active local government where residents have a voice in the community in which they live and love," says Clarke.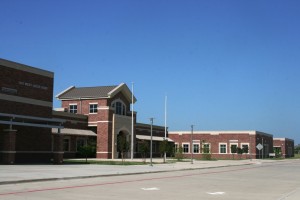 The City of Lucas is served by six different public school districts, as well as a private school within the city limits. The school districts include Lovejoy Independent School District (ISD), Allen ISD, McKinney ISD, Plano ISD, Princeton ISD, and Wylie ISD. All six of the public school districts that serve Lucas are nationally recognized and have award-winning schools where students are encouraged to excel academically and socially. Lucas Christian Academy is also an accredited private school that residents can enroll their children in.
IF YOU WANT A SMALLER COMMUNITY THAT IS CLOSER TO NATURE, LUCAS IS THE PLACE FOR YOU!
Lucas is home to The Blackland Prairie Raptor Center, a conservatory that is dedicated to environmental preservation through public education and the conservation of birds of prey and wildlife in their natural habitat.
Named after the tallgrass prairie that once covered more than 23,500 square miles of Texas from the Red River to San Antonio, Blackland Prairie Raptor Center is a rehabilitation and conservation education organization, specializing in fostering better public understanding of the relationship between birds of prey and healthy ecosystems. Every year, the Lucas Fire Department participates in The Blackland Prairie Raptor Center Education event to help raise funds to preserve the environment and the animals that live on the Blackland Prairie of Texas.