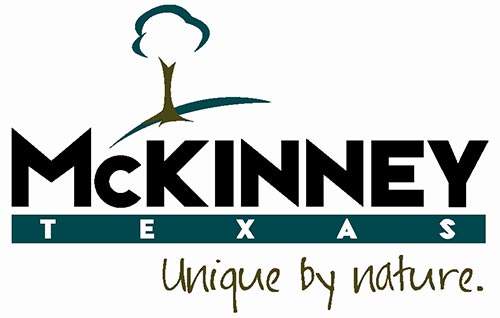 McKinney, Texas is a city full of "Charming neighborhoods, friendly residents, downtown festivals, and a rich history. This sense of history coincides with the prudent but forward-thinking attitudes of our leadership and the community's willingness to work together to make McKinney a great place to be," says Interim City Manager, Tom Muehlenbeck. "People choose to make McKinney their home for a number of reasons," he added. "McKinney offers exceptional opportunities in education, recreational amenities that are growing and expanding, safe neighborhoods, free community events, and access to jobs."
McKinney has evolved into a bustling city that values its history and enjoys the sophistication and excitement of a fast-growing community, along with the benefits of being next to a major metropolitan area.
What Makes McKinney Unique?
"McKinney is known for an outstanding quality of life," notes Muehlenbeck. McKinney was named #1 by Money Magazine on the 2014 list of "Best Places to Live in America." "We were named as the #1 place to live because of the city brand tagline…McKinney, Texas is Unique by Nature. For 10 years, the brand has identified the city and speaks to the elements that make it stand out from nearby cities," Muehlenbeck goes on to say.
McKinney features a historic downtown area, as well as natural assets that are truly unique to the city and are not found in every North Texas town. Rolling hills, tree-lined neighborhoods, and city parks with streams and lakes are a few of the natural features that McKinney has to offer. McKinney has placed a value on maintaining natural beauty, while providing residents with modern city life.
*Info-graphic Courtesy of Collin County Newcomer & Relocation Guide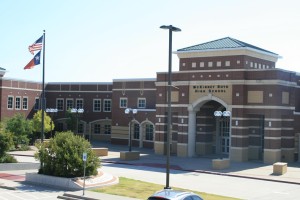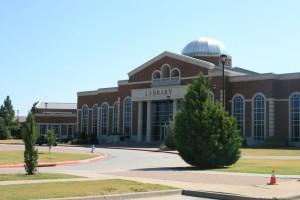 "The mission of the McKinney Independent School District (MISD) is to provide engaging learning experiences so students can become effective communicators, quality contributors and socially responsible citizens," notes Muehlenbeck. MISD currently enrolls more than 24,500 students in 20 elementary schools, five middle schools, one 6A high school, two 5A high schools, one alternative school, and one early childhood education school. U.S. News and World Report have ranked all three high schools in the top three percent of the 19,400 school evaluated across the country. Both McKinney High School and McKinney Boyd earned a Gold Distinction, and McKinney North earned a Silver Distinction.
MISD boasts a number of innovative career and technology education programs, like the aviation program that features an FAA-approved flight simulator for logging flight hours toward a pilot certification. During the past three years, enrollment in the aviation program has increased from 35 students to more than 200 students. In addition to cutting-edge educational opportunities, there are many extracurricular activities for students to participate in. From an award-winning fine arts program to championship athletic teams, MISD programs challenge and educate the whole student.
In addition to cutting-edge educational opportunities, there are many extracurricular activities for students to participate in. From an award-winning fine arts program to championship athletic teams, MISD programs challenge and educate the whole student.
MCKINNEY OFFERS A RICH VARIETY OF ARCHITECTURAL STYLES, NEIGHBORHOODS, AND PRICE POINTS.
"With a young, active population that values quality amenities with a focus on activity, our city leaders have placed a priority on providing diverse options for recreation, and even more are planned," says Muehlenbeck. From restaurants and shopping, to libraries and the great outdoors, McKinney has a lot to offer!
McKinney is proud to offer residents two libraries that boast multiple forms of entertainment and culture in a friendly environment that promotes lifelong learning. The Roy and Helen Hall Memorial Library, located at 101 East Hunt St. in downtown McKinney, offers a collection of more than 150,000 items. This library houses extensive fiction, nonfiction, reference and children's materials. In addition, it also offers the Helen Gibbard Hall Genealogy and Local History Area and a Spanish language collection.
McKinney offers more than 2,300 acres of open space and 47 parks, sports complexes and recreation centers. Some of the recreational activities available in McKinney include: Tennis, disc golf, swimming, skating, skateboarding, hiking, and biking.
McKinney has one of the oldest thriving historic downtowns in Texas. The downtown commercial district offers more than 100 unique shops and a dozen or more unique restaurants. Art galleries, furniture stores, antique, gift and home décor shops and apparel boutiques offer treasures for your shopping pleasure.
Historic Downtown McKinney is a true destination. Stroll the square and see a show, taste a new wine and enjoy the live entertainment. Discover Downtown McKinney and enjoy the new, the unique, and the fascinating.
Festivals and Celebrations
McKinney has multiple celebrations and festivities that occur throughout the year. Here are a few notable events:
Featuring more than 150 local and regional artists, Arts in Bloom showcases work throughout 12 blocks in McKinney's downtown during this celebration of the arts. The new Arts in Bloom Wine Garden also includes offerings from 12 local wineries on Kentucky Street. You can also expect a farmers market at Chestnut Square, live entertainment throughout the day, food for purchase and more! Music and dining venues will keep activities going into the evening, and some galleries and shops will remain open later than regular business hours for this event.
Dust off your lederhosen and tune up your yodel for this year's Oktoberfest! McKinney Oktoberfest is quickly becoming the city's signature event with the most authentic German Beer around provided by McKinney's own Franconia Brewery! There is plenty for kids and families at this event, including face painting, a petting zoo, Bier Barrel Races & more.
The "beer garden" covers a total of 14 blocks throughout McKinney's Historic Downtown square so you can enjoy all downtown McKinney has to offer with a German beer in one hand and a bratwurst in the other.
HOME FOR THE HOLIDAYS
A McKinney Christmas kicks-off the holiday season during the weekend after Thanksgiving with activities such as visits with Santa, carriage rides, a snow tubing hill, and of course, shopping!
Come and experience McKinney's most thrilling event where more than 500 cyclists from around the globe participate in the largest cycling race in Texas! Spectators also enjoy a live concert and craft beer garden.
The City of McKinney celebrates the Fourth of July at Red, White and BOOM! with free family activities, live entertainment and a spectacular fireworks show every year on July 4!
Red, White and BOOM! Kicks-off Independence Day with a parade and classic car, truck and cycle show in Historic Downtown McKinney. Families can also explore the many dining and shopping options that downtown has to offer.
Evening festivities resume at the McKinney Soccer Complex at Craig Ranch with music, food, kids' activities and a fireworks display.
McKinney has experienced a steady population growth in the last three decades, and growth is anticipated to continue. In 2015, the population of McKinney stands at more than 155,000 people, a 95 percent increase from the previous ten years. However, "While the goal is not to grow for the sake of growth, the area is a hotbed for developing residential and commercial property. As growth occurs, the city is planning how best to build infrastructure, address transportation issues, promote economic development, and maintain a high quality of life for residents in the area," notes Muehlenbeck.
There is a pride in how far McKinney has come and an eagerness to see it continue to move forward, all while maintaining its charm, history, and unique by nature identity. "Our community is second to none in terms of community togetherness and willingness to help others," says Muehlenbeck. "This is a hallmark in our community along with so many people who truly care about the well-being of their fellow residents, and that is what makes McKinney the best place to live."