Located 35 miles north of downtown Dallas, Melissa, Texas is "…one of the last cities in Collin County to have a touch of the rural," says Reed Greer, Mayor of Melissa. According to Greer, Melissa is "…a fast growing and family-friendly community that has a sense of community pride that is focused around the school system."
Just two exits north of McKinney off of Highway 75, Melissa is a bedroom community that also offers any kind of retail or commercial need within a six to seven minute drive. As a smaller city, Melissa also offers "slower Saturdays," where kids can go out and play without the fear of continuous traffic streaming down every neighborhood street. If you are looking for a quieter lifestyle that is within reach of a big city, Melissa is the place for you.
What Makes Melissa Unique?
Melissa has four schools in its district: an elementary, intermediate, middle and high school. "The fact that the kids are always a Cardinal helps students form an identity and really brings the community together to support all of the programs that our schools offer," says Greer.
Nearing a population of approximately 10,000, Melissa has a great community support system that centers on the public school system. Another aspect that makes Melissa unique is something Mayor Greer calls "reverse generational moving," meaning that young families move to Melissa to raise their children, and the grandparents move to Melissa to be close to their grandkids. Thus, "Melissa has a wide range of age groups from kids to grandparents that makes our city diverse," notes Greer.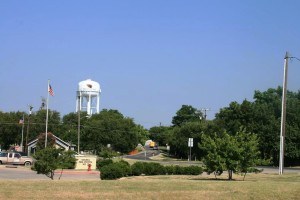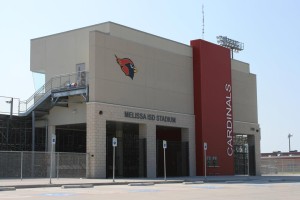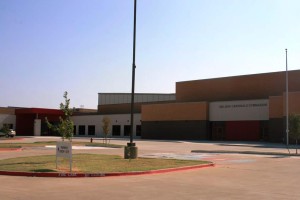 "We have a great school system here in Melissa," mentions Greer. "Our close-knit community makes growing up and going to school in Melissa a great place to be." Melissa ISD is working to make its schools better both academically and physically, as the population continues to grow.
"New locations for more schools are on the horizon, and new schools will be built in the next two to five years," notes Greer. Melissa ISD is a recognized school district with "Exemplary" rated elementary and intermediate schools. Students in each school are offered the opportunity to be known by name and participate in numerous academic and athletic activities. Melissa ISD also works to engage students in innovative learning and entered a partnership with Texas A&M Commerce that offers high school juniors and seniors the option of earning dual credit.
Although Melissa is a smaller community than other cities in Collin County, students are able to receive more one-on-one attention, as well as participate in academic and athletic activities that larger school districts usually offer.
MELISSA OFFERS "SLOWER SATURDAYS," WHERE KIDS CAN GO OUT AND PLAY WITHOUT THE FEAR OF CONTINUOUS TRAFFIC ON NEIGHBORHOOD STREETS.
The Melissa Hike & Bike Trails offers 41 miles of trails for runners, hikers, and families to enjoy while maintaining a healthy lifestyle.
The City of Melissa is proud to offer families three great parks to enjoy! Zadow Park features a pavilion, restroom, picnic areas with grills, a sand volleyball court, basketball court, an inline skate court, and three baseball fields! Bob Miller Park features a pavilion, playground, and restrooms, and Hunter Park has a playground, pavilion area, and benches.
Festivals and Celebrations
Melissa has multiple celebrations and festivities that occur throughout the year. Here are a few notable events:
Every year, the City of Melissa celebrates Independence Day the Saturday before July 4. Featuring a big fireworks show, local vendors, art, live music, and scouting for sports groups, the Celebration of Freedom is fun for the whole family!
The Melissa Public Library hosts a few events every year, including the Summer Reading Program and movie night for children and teens. Check out the city's Public Library website for announcements and scheduled events.
Melissa has seen steady growth in the last few years, and is expected to remain steady in the years to come. However, Melissa is landlocked and will eventually expand to the city limits, reaching into McKinney and surrounding areas.
"Although we are growing, the aura created by the rural feel in Melissa is still one that we still enjoy," says Greer. "Melissa has a plan for longevity, and maintaining the quality of life that our residents love. One thing we have worked toward as a city is to maintain the nature we have. The wildlife has not been sacrificed for the benefit of the developers to put more lots down," notes Greer.