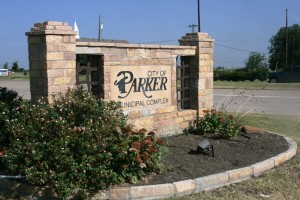 Parker, Texas is a town that is "strictly 10 square miles and is strictly residential. The City of Parker does not plan to have any change in zoning," says City Administrator, Jeff Flanigan. "Here in Parker, we value family values and family-centered living. Although you have your privacy, you know your neighbors."
Located between Allen and Plano, "Parker is a small town that has access to the larger cities, in case you want to venture out. Parker provides a lot of open space and relaxation, without being too far away from Dallas," notes Flanigan. The average home value in Parker is $500,000, and the city has been in the top 10 of "The 10 Best Dallas Suburbs" in D Magazine since 2002.
What Makes Parker Unique?
"What makes Parker unique from other cities in Collin County is that we are a town that is strictly residential. Although Parker recently annexed Southfork Ranch, where the original television show 'Dallas' was shot, Parker remains a bedroom community," says Flanigan.
"Another unique aspect of Parker is that we do not allow privacy fences. We believe this encourages families to know one another, while still maintaining the open space that many families desire. Here in Parker, each home has a minimum of at least 100 feet of separation between other homes," explains Flanigan. This is ideal for families and individuals who prefer to have more space than a traditional neighborhood. Parker also has one of the lowest crime rates in Collin County, as well as one of the lowest tax rates.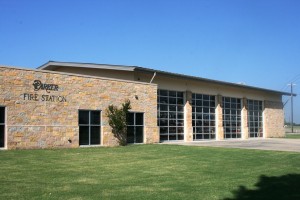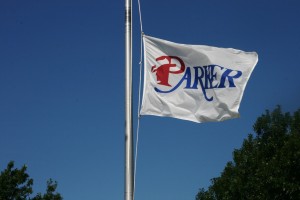 Parker is mostly served by the Plano Independent School District, and the northern quarter of Parker is served by the Allen Independent School District. "I always tell families when they move here that their children will receive a great education, regardless of what section of Parker they live in," notes Flanigan.
PARKER IS UNIQUE FROM OTHER CITIES IN COLLIN COUNTY BECAUSE IT IS STRICTLY RESIDENTIAL.
Known for being where the television show "Dallas" was shot, Southfork Ranch is now a premier special events destination. From weddings to corporate retreats, Southfork Ranch can host social and business gatherings.
Festivals and Celebrations
ParkerFest is Parker's annual community fall Festival open to everyone. It takes place in the Nature Preserve and Trails located off of Gray Lane. There is live music, food vendors, market vendors, walking trails, and more. Bring your family and friends to ParkerFest to welcome Fall and enjoy the great outdoors.
Parker has seen steady growth in the past few years, with the population continuing to expand.
"Right now, the population of Parker is about 4,000 people. We are expecting to see a lot of growth in the next decade, and Parker is prepared for a build-out to about 12,000 people," notes Flanigan. "Parker is a great place for young and growing families to move. You can have a home with a large lot size and have the peace of mind of living in a safe community."