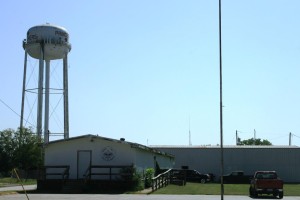 Incorporated in 1912, Princeton is a small town with a rich history. Situated at the intersections of U.S. Highway 380 and Farm roads 75, 1377 and 982, Princeton is in a great location. Only seven miles east of McKinney, the residents of Princeton are "…far enough out of the Dallas area to be a bedroom community, but close enough to commute to work or shop," says City Manager, Derek Borg. "The great community atmosphere coupled with the closeness to major connectors and highways without being right in the middle of the hustle and bustle makes Princeton a great place for families."
What Makes Princeton Unique?
Princeton is a city of almost 7,000 people and growing. "Although we are growing in population, Princeton has been able to maintain a community atmosphere that is very focused on safety. Our goal is to stay a safe and prosperous community while we continue to grow," notes Borg.
Princeton is known for offering families a safe place to live, as it has one of the largest police forces in the region. "The police have a lot of history in our town, and they enjoy serving the residents of the community," says Borg.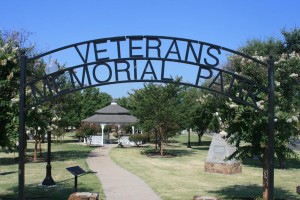 Princeton also boasts having a lot of outdoor activities surrounding Lake Lavon. Known as a water ski lake community, Princeton offers boating, jet skis, and camping within minutes. "You can even have a custom home built on the water ski lake, and have your own boat dock," says Borg. "Princeton is truly unique from other cities in Collin County in the sense that we have a lot of history here, but we are continually looking toward the future and continue to plan ahead while maintaining our small town identity," Borg mentions.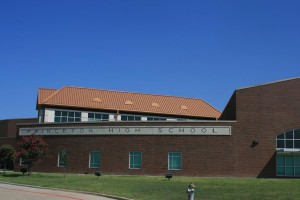 Princeton is a "one high school town" that also has one junior high, one intermediate school, and three elementary schools. In high school, students are able to participate in vocational study if they choose. Programs include auto tech, cosmetology, carpentry, culinary arts, and more.
"The vocational programs offer students a great opportunity to be ready for employment right out of high school if they choose to do so," says Borg. "The vocational programs also allow students to explore what they are interested in, and to learn new things in a hands-on environment."
Princeton High also offers students multiple extracurricular activities from sports to music.
PRINCETON IS KNOWN FOR OFFERING FAMILIES A SAFE PLACE TO LIVE, AS IT HAS ONE OF THE LARGEST POLICE FORCES IN THE REGION.
Enjoy a fun-filled day fishing, water skiing, or just having a picnic at Lake Lavon. There are several boat launches just minutes away, which open the doors to a world of outdoor enjoyment.
Formerly a P.O.W. camp for German soldiers during WWII, the Community Park in Princeton features four ball fields, a basketball and volleyball court, a playground, two pavilions, a picnic and camping area, and a playground.
Sister Grove Park provides biking/hiking trails that offer even the most seasoned enthusiast, a day to remember. The surrounding county roads offer great evening drives with breath taking views of wildlife, creeks, and shaded paths.
Princeton is expected to continue to grow steadily in the next decade. A town with "nice people who care about their community," and an excellent location, Princeton will continue to grow as a bedroom community. According to Borg, Princeton is an ideal place for a young family to get a good start, and is a community where "…people can enjoy watching the town prosper along with their children."