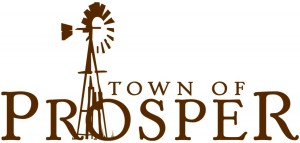 Living up to its name, Prosper is truly prospering as a community. Although Prosper is growing rapidly in population, the town values maintaining its rural feel while developing into a successful and upscale suburb. "Prosper is a community that values open space, family, and friendly people," says Mayor James Smith. "Here in Prosper, maintaining a hometown identity and knowing your neighbors is important to us. Prosper is a great place for young and growing families as well as active adults."
What Makes Prosper Unique?
"When people look out of the windows of their house, or step outside, they see wide open spaces and not brick walls and concrete. As a town, we have worked hard to maintain the identity of our town and maintain our small town feel," notes Smith. "The town of Prosper recognizes the importance of having a balance between family, work and access to nature, and we make these things our top priorities. In most of our housing developments, creeks run through them, and there are a lot of trees and wildlife that can be seen throughout Prosper," says Smith.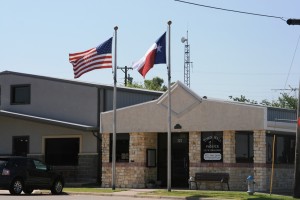 Something that is truly unique to Prosper is the hospitality of the residents and the leaders of the town. "When people plug into their utilities, families and new residents receive a welcome e-mail from me, the Mayor. It really is me! I truly value the connection to the residents and want them to know that the town leadership is accessible," says Smith.
Another defining feature of Prosper is the "Prosper look." "When big box stores approach, we want the store to have a unique Prosper look that way it can be unique. We do not want that store to look the way it does in every other town if we can help it," notes Smith.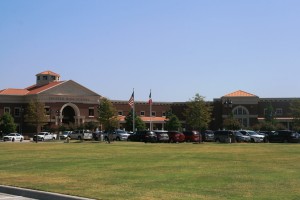 The town of Prosper is served by the Prosper Independent School District (ISD). Prosper has one high school, two middle schools, and four elementary schools. Prosper ISD offers students a wide range of academic and extra-curricular activities, ranging from sports to farm animal care. As of 2011, Prosper ISD is considered "Recognized" by the Texas Education Agency. "We have a great school system here in Prosper, where students can grow and learn in an enriching environment," says Smith.
WITH NEW GROWTH, GREAT SCHOOLS, AND A LOT OF OPEN SPACE, PROSPER IS A GREAT PLACE TO CALL HOME!
Festivals and Celebrations
Every year, the Town of Prosper holds an annual Christmas festival and Fourth of July event. In May, the Town also hosts Founders Fest. Founders Fest celebrates the history, people and local artisans of Prosper. The event includes the Prosper Fire Department's International Barbeque Cookers Association's -sanctioned Barbecue Cook-off, a 5K race through the Prosper area, an art show, and music festival.
In addition, the event also features a Sunday Family Fellowship. The Fellowship is unique, because 80% of Prosper families attend local churches, and through the Fellowship that are able to celebrate their faith on an annual basis with music, kite-flying and a picnic.
"As a town, we are proud of our community involvement and the sense of togetherness that we have. Prosper has a very active Rotary club, Chamber of Commerce, and clubs for people to join together and have fun," says Smith.
In the past five years, Prosper has seen a tremendous amount of growth in the residential sector. The population has risen from 9,423 (2010 census) to an estimated 14,416 in 2014. Due to this growth, Prosper is beginning to grow in the commercial sector as well.
"During the summer of 2016, Prosper will see a large amount of growth in commercial and retail," says Smith. "Now is an exciting time to move to Prosper! With new growth, great schools, and a lot of open space, Prosper is a great place to call home."