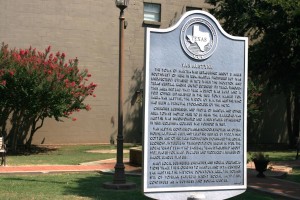 Incorporated in 1890, Van Alstyne is a small town filled with history that is moving toward a bright future. Located in both Collin and Grayson Counties, with a population over 3,000 people, Van Alstyne is a small town that is expected to see a lot of growth in the upcoming years.
"The residents often tell me that their favorite thing about living in Van Alstyne is that they are able to get to know other families that live here. Families often congregate and plan time to spend together, and they look out for one another," says City Manager, Frank Baker. "Although we are in the process of growing, we are working to retain our old town charm while updating infrastructure and improving services for our residents."
What Makes Van Alstyne Unique?
"Something that makes Van Alstyne unique is that the community involvement is outstanding," says Baker. "Everyone pitches in to help improve the community, and it is a great way for the residents to get to know one another."
"Van Alstyne is close enough to the Metroplex that if you want to go out into a more urban area, it is easily accessible, but Van Alstyne provides everything you might want or need," notes Baker. From community events, public schools, and the college there is always something going on in Van Alstyne.
Another aspect that is unique about Van Alstyne is that "…you can see the stars at night, and our city is very close to nature. There are rolling hills, lots of trees, and wildlife right in your backyard," says Baker.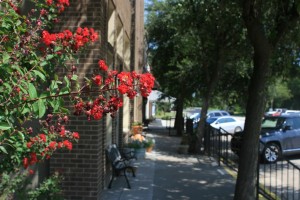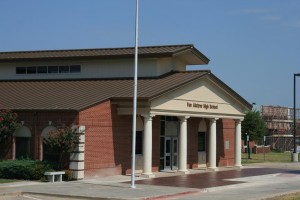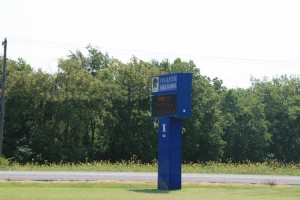 Students in Van Alstyne are served by the Van Alstyne Independent School District, which has one elementary school, one middle school, and one high school. "A unique feature about having one line of schools is that students are known on a first name basis with their teachers," says Baker. "Students are able to have an identity, and not just be a number. What is also beneficial to both students and the community is that the teachers and staff are very involved in school and town functions. It is not unusual to see teachers involved in volunteer opportunities, as well as helping out with school events."
Van Alstyne is also home to a branch of Grayson County College that offers a variety of majors, as well as a dual credit program that high school seniors can participate in to receive college credit before entering the college setting.
LOCATED IN BOTH COLLIN AND GRAYSON COUNTIES, VAN ALSTYNE IS A SMALL TOWN THAT IS EXPECTED TO SEE A LOT OF GROWTH IN THE UPCOMING YEARS.
Van Alstyne boasts having a downtown area on Main Street that offers residents and visitors unique shops, restaurants, and personal services. Come and visit one-of-a-kind "mom and pop" stores in the historic downtown area.
The Van Alstyne Historical Museum is located across the street from City Hall. Originally an early 1900's dry-goods store, the museum offers history within history. Come and see artifacts from area families and equipment used by early undertakers.
Festivals and Celebrations
Van Alstyne has multiple celebrations and festivities that occur throughout the year. Here are a few notable events:
Fall der All is more than a festival – it's a celebration of life, of art and of community. Every year in October, the residents of Van Alstyne welcome fall on Main Street. Bring the family, bring your friends and come see the parade, listen to live music, and enjoy food from local vendors. There is also a blacksmith and model railroad exposition honoring Van Alstyne's railroad town history!
Every year, the city of Van Alstyne hosts a tree lighting ceremony in Dorothy Fielder park. The event features live music, dance performances, story time for the kids, and ends with the lighting of the tree.
Van Alstyne is expected to see steady growth in the next 5-10 years. "The growth here in Van Alstyne will be a mix of subdivision, ranch, retail, and expansion of the industrial parks and manufacturing facilities," says Baker. "Van Alstyne is a great place to live, work, and raise a family. You can be close to nature as well as have everything you need all in one close-knit community."