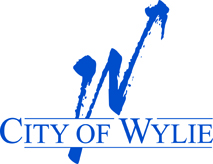 Originally named Nickelville, Wylie, Texas has seen significant growth and development over the last decade. Incorporated in 1887 and named after W.D. Wylie, the city was once a sleeper railroad town. Once the agriculture industry started to flourish, people began to flock to the city. In 2005, 29,800 people resided in Wylie. "Wylie has heart," says Mayor Eric Hogue. "Of course safety, schools, parks, cost of living, and amenities are all factors to be considered when families choose a community, and Wylie checks all those boxes."
Listed as Money Magazine's 25th Best Place to Live in the U.S. and one of the Best Cities to Relocate to in U.S., Most Energetic City, and Cities on the Edge of Greatness by Sperling, Wylie has lured residents seeking the best of both worlds. Nicknamed "Wide Awake Wylie" in the 1940s, Wylie's appeal is due part to its historical preservation. "When the nickname was initially coined, it was inspired by the stores and night spots that stayed open downtown to accommodate late-night gatherings and downtown socializing, made even more robust when the railroad infused the town with visitors and commerce," Hogue explains. "Today, the moniker evokes a nostalgic fondness for the hometown feel that residents still treasure, while embodying the liveliness and energy of a community that enjoys gathering for recreation and special events. Citizens share a proud history, and the historic downtown area, vibrant with retail and restaurants, continues to be a gathering place for families and friends."
Another draw to the area is the sense of community and pride that citizens display, especially in the wake of a devastating disaster like the one that took place in 2016. "The Wylie community has always had a strong sense of oneness and mutual support. In April 2016, a massive hailstorm ripped through Wylie, flinging record-setting hailstones, some larger than 5 inches in diameter, through roofs and windows, damaging over 80 percent of our homes, a total of more than 12,000 houses," Hogue recalls. "Car windshields were bashed in. Many structures sustained severe damage, in some cases damage beyond repair, including some city facilities. As devastating as the storm was, the way the community pulled together in the days ahead was amazing and inspirational." Hogue says city employees, school district personnel, members of the faith community, local organizations, and individual citizens came together and created the Rebuild Wylie coalition. The volunteers went into the community in teams and assessed needs and lended moral support and labor to homeowners and business owners. "It's this sense of standing together, of reaching out without waiting to be asked, that makes Wylie so unique," says Hogue.
*Info-graphic Courtesy of Collin County Newcomer & Relocation Guide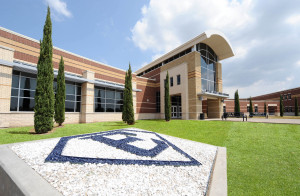 Photo Courtesy of Wylie ISD
Wylie ISD has consistently maintained high marks in academic achievement and post-secondary readiness. Its outstanding academic curriculum is complemented by The Wylie Way program that begins in elementary school and is designed to set students on the path to achievement in every area of their lives.
"Built on the foundations of relationships, strengths and interests, plan and purpose, and core ethical values, the district strives to provide students the tools they need to close the achievement gap and experience success in life," Hogue notes. "Wylie ISD also offers a wide range of programs from culinary arts to television production and emphasizes technology in the classroom and as a communications tool for parents."
SINCE 2016, WYLIE HAS BEEN NAMED THE #2 HOTTEST SUBURB IN THE U.S., THE #1 BEST SMALL CITY FOR FAMILIES IN U.S., AND THE #19TH SAFEST CITY IN TEXAS, MAKING IT AN APPEALING CITY TO RELOCATE TO FOR FAMILIES, YOUNG PROFESSIONALS, AND RETIREES.
There has been an influx of new retail businesses and restaurants spurred by Wylie leaders and members of the Wylie Economic Development Corporation. In addition to over 700 acres of parkland and open space, including over 10 miles of trails, 15 playgrounds and eight pavilions, horseshoe pits, soccer, baseball and football fields, a nine-hole disc golf course, and a cricket pitch a mile-long hike and bike trail circles the Wylie Municipal Complex campus. The city of Wylie offers family-friendly facilities and hosts a variety of festivals and events that bring residents and visitors together.
Wylie has two athletic complexes‑ Founders Park and Community Park‑ that together boosts amenities including 12 t-ball, softball, and baseball fields, two football fields, one lighted and one unlighted multi-purpose field, soccer fields, two sand volleyball courts, and three concession stands with seasonal restrooms.
Providing a host of activities and programs for all ages and interests, the Wylie Recreation Center is located in a scenic setting that features a 2-mile trail and art installations. Among the amenities offered are a state-of-the-art fitness area, 3-lane indoor track, guest WiFi, climbing wall, basketball/volleyball gym, meeting room space, a variety of activities and classes, rental space, and childcare.
SHOPPING & DINING
In recent years, Wylie has attracted a host of known retailers stemming from the opening of retail zones on both sides of Hwy. 78. From the popular Woodbridge Crossing shopping mall with big-box options to smaller mom-and-pop boutiques and eateries that boosts ample of charm, Wylie offers something for everyone.
Festivals and Celebrations
Wylie has numerous celebrations and festivities that occur throughout the year. "Citizens are invited to attend events such as the annual State of the City address, and some are live-streamed on social media for those whose work schedules may prevent them from attending," Hogue says. Here are a few notable events: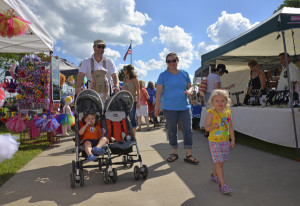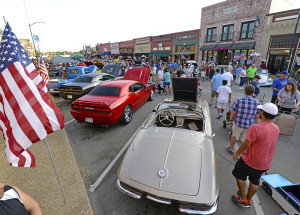 The annual holiday event kicks off with the Arts Festival, an opportunity to shop from more than 100 handmade art and craft vendors selected by the Public Arts Board. This is proceeded by the Festival of Lights Christmas Parade in Historic Downtown on Ballard and the Tree Lighting in Olde City Park.
Taken place in the historic downtown area, nearby bluegrass bands and musicians are encouraged to bring their instruments for a jam-packed day. In addition to the music, participants enjoy a classic car show, arts and crafts vendor, and food, including an infamous chili cook-off.
A partnership between Wylie Downtown Merchants Association and the City of Wylie, Boo on Ballard is a free, family-friendly event that takes place on Ballard Avenue. The trick-or-treat festival invites families to frequent local merchants to retrieve sweets and other treats, live music, and fun games.
In 2005, 29,800 people resided in Wylie. By 2015, however, almost 46,000 residents called Wylie home, making it one of the fastest growing cities in Collin County.
"Wylie's leaders have been consistently forward thinking as growth began to gather momentum," Hogue says. The growth accelerated when then Assistant City Manager Mindy Manson, currently the City Manager, rerouted the Kansas City Southern Railway tracks around the downtown historic district in 2001.
The project was credited for bringing new development opportunities for the city and removing the physical barrier that divided the historic downtown area and the rest of Wylie. "Rerouting them around downtown created a subtle unity, bringing all parts of the city closer together," Hogue says.
"Wylie's leaders are wide awake as they look to the future, planning for growth but ensuring that the city's infrastructure and heart and soul aren't sacrificed," Hogue says. "Leaders maintain positive relationships with neighboring communities as well as county, state and federal elected officials, and other organizations, guaranteeing assistance when there are opportunities to work toward common goals."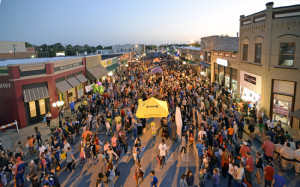 Photos Courtesy of City of Wylie