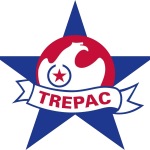 Collin County City Runoff Elections 
Election Day: June 5
Each election cycle, the Collin County Association of REALTORS® (CCAR) conducts candidate interviews in order to better understand candidates' ideas and visions for when they may be elected to public office. The Texas REALTORS® Political Action Committee (TREPAC) may then choose to support the candidate who champions private property rights and upholds our REALTOR® members' values.
In order to ensure transparency and participation from our members, CCAR invited you to join the Government Affairs and TREPAC Committees during these interviews by observing them. CCAR volunteers virtually interviewed 20 candidates for local elected office for the May 1 municipal elections.
Following the results of the municipal elections, the CCAR Government Affairs and TREPAC Committees met May 13 and interviewed the candidates in the runoff elections in Allen, Frisco, McKinney, and Plano.
CCAR understands the importance of public service and sincerely thanks all candidates at all levels of government for their willingness to serve and their involvement.
As a result of the interviews, the following are the official TREPAC-supported candidates.
Collin County Municipal Runoff Elections: