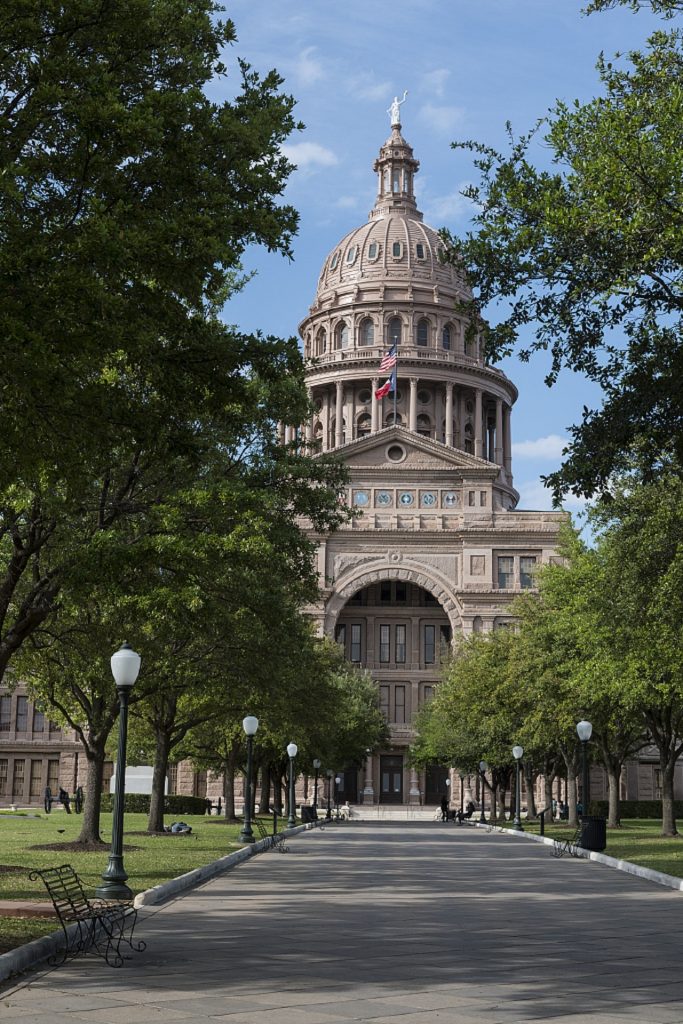 Have you been hearing all the buzz and excitement about REALTOR® Day at the Capitol? Are you curious what the big deal is?
We sat down with Adam Majorie, CCAR Chief Advocacy Officer, to discuss the special day and why it is so important.
Question: What happens at REALTOR® Day at the Capitol?
Majorie: "REALTOR® Day at the Capitol occurs every Texas legislature (once every two years); it is an expression of our grassroots strength to our legislative members and demonstrates the power of the REALTOR® voice. It is an important grassroots lobby tool that ensures that our elected officials in Austin, while in Austin, truly hear our local advocacy from across the state, particularly that of Collin County's.
This year, CCAR will be bringing four buses full of our membership to the Capitol for REALTOR® Day. While the day's agenda has not been fully finalized, it will include the following: An early departure from CCAR the morning of March 26, arrival at the Texas Capitol around 9 a.m., listening to both the House and Senate read the REALTOR® Day resolutions from the chambers' floors, lunch at TAR across the street, and then back to the capitol building for elected official introductions and meet-and-greets. After a full day, we will go back on the buses to head home, arriving back at CCAR at approximately 7:30 p.m.
Because CCAR has strong connections with our elected officials, our elected official delegation will be meeting with all of the CCAR attendees in an already reserved committee room (this is in lieu of cramming into the elected officials' small office rooms). When we meet with our elected officials, we will discuss important public policy positions including property tax reform, school finance reform, HOA regulation, and annexation among other important home ownership and property rights policy.
Texas REALTORS® belong to the most influential trade association in the state for public policy and political advocacy. So, if you are a political junkie, want to get more involved, or just want a fun day trip to Austin, the REALTOR® Day at the Capitol is for you."
Question: Who should attend REALTOR® Day at the Capitol?
Majorie: "Any member of CCAR is welcome and encouraged to come! We are promoting our association's positions on public policy regarding home ownership and private property rights.  Further, it is our local membership who are most affected by the outcomes, therefore, all membership is highly encouraged to attend."
Question: Why is this event important?
Majorie: "REALTOR® Day at the Capitol is important because it is an expression of the REALTOR® strength across the state. The elected officials with whom our membership will meet want to hear from their local real estate professionals regarding what they think about current legislation and how they should vote. Our elected officials want to hear from our CCAR membership, not from a lobbyist in Austin, as to what legislation and policies regarding private property rights and home ownership they should support. We are the voice of real estate and the REALTOR® Day at the Capitol is our exercise of grassroots prowess in government affairs and TREPAC."
Question: If a real estate professional is not familiar with what policies and legislation effects them, where can they look?
Majorie: "To learn more about Texas REALTOR® public policy positions, click here.  If you have questions regarding any of the positions, reach out to me via email at adam@ccar.net. See you in Austin!"
Are you ready to reserve your spot on the bus? Registration is open now! Please register and select your bus here: www.ccar.net/calendar/2019-03-26.