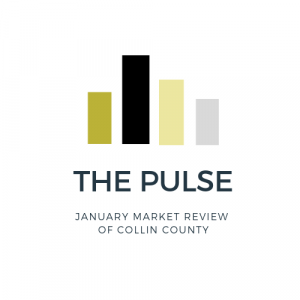 PLANO, Texas — The Collin County Association of Realtors (CCAR) reports home buyers are finding themselves in a more attractive market in 2019, with more homes to choose from, a higher ability to qualify for financing, and negotiable sellers.
The year began with 8.4% more new listings than the year prior. Listings remained on the market for 18.9% longer in January 2019, as compared to January 2018; remaining active for 63 days, the longest reported Days on Market since February 2013. This combination created a market with 31% more inventory in January 2019 than January 2018.
Buyers were more easily able to qualify for the median priced home in January 2019 than they were in the previous 11 months of 2018. The Housing Affordability Index in January 2019 was 113, indicating that the median household income is 113% of what is necessary to qualify for the median-priced home under prevailing interest rates. Additionally, sellers continued to be negotiable, on average accepting 5.3% less than their original listing price.
However, despite an increase in favorable buying conditions, January 2019 had only 2,528 projected closed sales, the lowest projected closed sales reported since January 2015. Listings under contract also showed a slowing in real estate activity from the year prior, with 9.3% fewer listings under contract than in January 2018.
"Buyers are beginning the New Year timid and curious which direction the market will trend," explains CCAR President David Alan Cox.
Their curiosity is not misplaced, in January 2019 there was a 40% increase in months of inventory (2.8 months), as compared to the same time the year prior. While a bold movement towards a more balanced market, Collin County is still a seller's market, and will only reach a "balanced market" when inventory hits six months.
With a continued increase in both median sales price (+1.6%) as well as average sales price (+1.2%) from January 2018, Cox reminds, "Patient sellers are stilling reaping rewards. Homes are selling for more money than they would have one year ago, but it is important sellers remain patient."
Soon, we will be in spring, traditionally some of the hottest months of real estate and what is hoped to be a welcomed warm-up from winter's chillier sales pace.