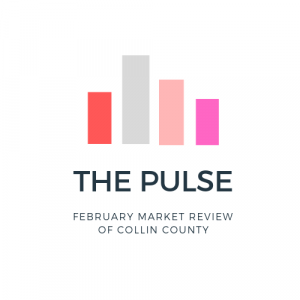 PLANO, Texas — The Collin County Association of Realtors (CCAR) reports that while the Collin County real estate market has had a slow winter, the promise of spring began to force its way through in February.
"Both buyers and sellers experienced positive outcomes in February. Sellers enjoyed solid offers from well qualified buyers, and buyers enjoyed more inventory than previous months," reports David Alan Cox, CCAR President.
Indeed the February stats agree. In February 2019 there were 7.4% more new listings than February 2018, 29.4% more inventory of homes for sale than the year prior, and 2.6% more listings under contract than February 2018.
February 2019 also presented stats that are initially concerning for sellers when compared to 2018, but promising when examined next to January 2019. For instance, there was a 0.0% increase in the median sales price in February 2019 ($300,500) compared to February 2018 ($300,441). However, when compared to January 2019 ($289,450), the median sales price has increased a significant 3.7% in one month's time.
The percentage of original listing price received in February 2019 decreased 1.2% compared to February 2018. Yet, remarkably, February 2019 was the first month since May 2018 that the percentage has increased from the month prior, with 0.8% more of the original listing price received in February 2019 than January 2019.
Homes also remained on the market 25.5% longer than the year prior for a total of 64 days. This is not an alarming increase when compared to January 2019, when homes remained on the market for 63 days.
Similarly, the months supply of homes for sale increased 38.1% from February 2018, resulting in 2.9 months of inventory of homes in February 2019. A large change from one year ago, but only a slight change from January 2019, which experienced 2.8 months supply of homes.
With such a positive experience for both buyers and sellers in February, many are hopeful that the winter chill is thawing and the real estate market will be warming up.