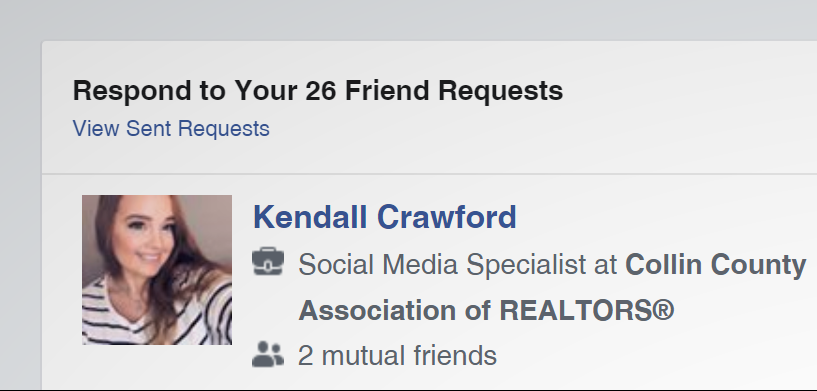 There is no doubt about it: in order to increase your sphere of influence, you must have an active social media presence.
This week, I spoke with CCAR's Social Media Specialist, Kendall Crawford, to ask what Facebook users can do to make their posts (and presence) on Facebook successful.
Let's start with the basics, what is a "post" on Facebook?
KC: It is great to start with the basics. So many people aren't sure where to go to set-up a Facebook account, or what to do once they log in--and that is normal! I am happy that part of my job is helping our members bridge that gap, a service I am hoping to provide more and more of.
A "post" on Facebook is a one-time picture, sentence, message, or "sharing" of someone else's content. Your post is then seen by your Facebook friends.
You mentioned "Facebook Friends"--are they only people who can see my posts?
KC: That depends on the privacy settings you selected. If you choose to have a "public" privacy setting, then any Facebook user is able to view your posts. If you choose the "private" privacy setting, then only users who you have connected to by either accepting their "friend request" or sending them a request that they have accepted.
For the purposes of our conversation, let's consider a post successful when it is engaged with. Does a Facebook user have any control whether their post is successful?
KC: Engagement is an important part of having a social media presence. It indicates others have read and enjoy what you are posting, it also pushes your post back to the top of your friends' feeds, keeping your smiling face and name in front of them.
I always tell people "you engage to get engagement." When you "like," comment, and share posts made by others, it increases the chances that they will do the same for you. It also let's them know you are actively logged in and checking your account, making you fun to interact with!
Another thing users can consider is the time of day that they post. You are less likely to have engagement on a post you made at 8 a.m. verses a post you make at 12 p.m.
Business pages on Facebook do have additional options available to them. They can "boost" a post, a service business pages can pay for. When you boost your post, it is placed regularly at the top of other users' feeds. At a price tag as low as $1 a day, I really believe this is marketing money well spent.
Do you recommend agents create a business page?
KC: Yes! I think it is really important for agents to create and use their business page to promote their business. Too often agents use their personal page to promote their business, rather than posting things that make them approachable and more "known" to their Facebook friends.
It is awesome when an agent uses their business page to promote their business 80% of the time, taking care to still post fun memes and "hellos" the other 20% to keep the page playful. The inverse is true for the agent's personal page. I recommend their personal page is 80% fun and light with posts about their interests, funny jokes, and pictures and the other 20% is business/industry tips or knowledge. Both pages need to be fun and not too serious, Facebook is supposed to be fun.
Another great benefit of having a business page is the "business insights" report it provides. It shows how many people are reading your posts, clicking to your page, etc.
How often do you recommend posting?
KC: I suggest, if you want to get engagement, that you post daily. Consistency is really important on social media, and being seen via a daily post and engaging with other people's posts, will do wonders for your social media presence.
Do you have any other tips?
KC: Something that I think is important for Facebook users to hear: You need to know and be aware of who your audience is, who is reading your posts, and take care to not post something that would be offensive. The last thing you want to do is offend someone, and on social media that can have really negative effects.