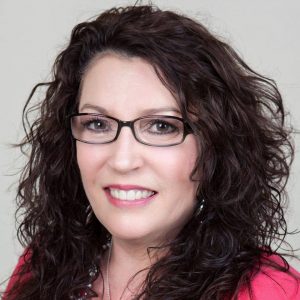 We are excited to announce that Denaige Pizzutello will be joining the CCAR team as Member Engagement Director beginning July 1, 2019. In this role, she will partner with CCAR's departments to develop programs, resources, and tools aimed at ensuring extraordinary levels of success for our REALTOR® and Affiliate members.
Denaige is a known professional in the DFW real estate industry, having most recently served as Senior Vice President of Professional Development for Virginia Cook REALTORS®. Her past positions also include serving as Assistant Vice President for Real Estate Education/Regional Trainer for Republic Title, MLS Director for MetroTex, and Office Manager/Vice President of RE/MAX Columbia and RE/MAX Advantage in Columbia, Maryland.
Denaige prides herself in being an open book, and she held true to that when she shared her real estate journey. Read on to find out what motivates her, and what she envisions for the industry.
_____________________
Tell me about your real estate journey, what was your first exposure to the real estate industry?
I grew up in a small bayou town in Louisiana. My parents had seven children to care for and money was scarce. We lived exclusively in rentals, moving almost every year when the rent increased.
I vowed when I grew up I was going to get a job and buy my parents a home. Unfortunately, both of my parents passed away while I was in the Army, and I never got that chance.
Once married, buying a home was one of my highest priorities. My salary as a soldier in the U.S. Army was not enough to reach that goal, so I began working on the weekends as a receptionist at a large real estate office (with my commander's approval of course).
Back then, receptionists scheduled all showings with the owners and managed pick-up and return of keys as needed using a manual card system (similar to the Dewey Decimal system). This was before the MLS books were printed to promote listings.
That was my first exposure to the real estate process. I loved the fast pace! I especially loved the idea of helping someone own their own home, a safe space to grow families and make memories. Something I always wanted for my parents.
This was my first "why"—the reason I became passionate about the real estate industry. My second "why" came later in my career, when I saw how hard agents had to work, the knowledge they were expected to retain, and all the roles they had to take on all without a promise of a steady paycheck.
That is a powerful "why," and evident in your passion for the industry. What is it you love the most about real estate? 
The privilege of helping others achieve their goals. While I am not the agent facilitating the actual transaction, my entire career has been dedicated to helping agents in any way that I can. They in turn, help others achieve their goal of home ownership.
While working so closely with REALTORS®, what has surprised you most?
The amount of information an agent is expected to know! The public is mostly unaware because good agents make it look easy. From contract law, to MLS systems, to inspections—agents are expected to have a basic knowledge of everything under the sun, all while taking care to not provide legal advice, tax advice, plumbing or electrical repair advice, etc.
If you could change on thing in the real estate industry, what would it be?
I would like a think-tank of industry professionals to get together and think outside the box on ways to increase real estate agents' quality of life. Things like 401ks and healthcare benefits—that would be great!
Agents spend their life making someone else's better. I would love to be involved in finding ways to make their lives better.
What do you look forward to doing most in your new role as Member Engagement Director of CCAR?
I am looking forward to making sure that when an agent needs a tool, they know exactly where to find it. CCAR already offers so many amazing tools! However, they may be under-utilized because members do not know where to find them, or are unaware that they exist. Along the way, if we find out there is an additional tool needed, I want to make sure we find it or create it for our members!
What might someone be surprised to know about you?
The first graduating class from the U.S. Military Academy at West Point that included females graduated in 1980. Just two years later, in 1982, I received a Congressional Appointment to attend the U.S. Military Academy at West Point; an honor I treasure to this day.
If I had completed my time there, I would have been among those first females to graduate from West Point. But after a very short stint at the academy, I was reassigned to an Intelligence unit at Fort Monmouth, New Jersey, where I met my husband, Michael.
While walking away from the opportunity to graduate from West Point was one of the hardest things I have ever done, the reward of meeting my husband of 33 years was my fortune. Our pride and joy, our daughter Franki, is graduating from Plano East in June.
_____________________
CCAR is dedicated to providing tools for its members' success, and we are thrilled to have Denaige join our team and join with us in that mission.
When you see Denaige at the next CCAR event, say hello and share your real estate "why" with her—she is excited to meet you!