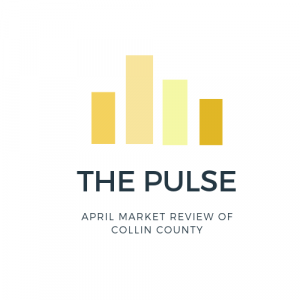 PLANO, Texas — The Collin County Association of Realtors (CCAR) reports that while some real estate markets across Texas are approaching a plateau, Collin County is not one of them.
In April 2019, the CCAR Pulse area had 16.3% more projected closed sales than April 2018; continuing a three-month trend of month-over-month increases of projected closed sales. A trend that began in January 2019 with 2,528 projected closed sales and nearly doubling to 5,002 in April 2019.
The percent of original list price received by sellers also continued an upward climb that began in February 2019—resulting in sellers receiving 96.5% of their original list price. Contributing to a 3.6% increase in the median sales price from the year prior ($320,000 vs. $309,000).
While April 2019 exhibited favorable selling conditions, buyers experienced positive buying conditions. Healthy buying power was demonstrated by a 105 housing affordability index, as well as a 22% increase in inventory from April 2018.
This inventory is reflective of the traditional spring increase of new listings. However, April 2019 outperformed the previous spring with 3.5% more new listings compared to April 2018 (7,167 vs. 6,923). Homes also remained on the market 52 days in April 2019—up 23.8% compared to the same time last year, however the lowest Days on Market for the CCAR Pulse area since October 2018.
Correspondingly, the months supply of homes for sale increased in April 2019 compared to the year prior—resulting in 3.2 months of inventory. While a notable increase from the year prior, an insignificant change from the market performance throughout 2019. Signifying a steady seller's market. A market is considered balanced when there is a 6 months' supply of homes.
What does this mean for buyers and sellers? It means Collin County residents chose right. Collin County is growing, and will continue to grow as more companies move headquarters to the area and jobs are created. This provides sellers with a steady influx of buyers, while at the same time, providing buyers with steady jobs and increased earning ability—setting them up to buy when they are ready.