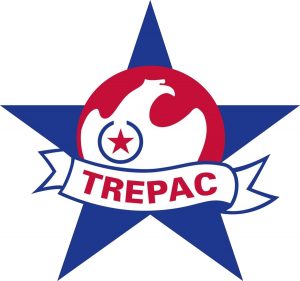 Are you fully informed  and ready to vote in the runoff elections beginning Tuesday, May 28 in Collin County?
If so, congratulations! If not, you are not alone. Many (perhaps most) Collin County residents are unsure what runoff elections are, why they happen, and what candidate they support.
It order to ensure our member's success, CCAR's government affairs department developed a Runoff Election FAQ with everything you need to know.
Question: What is a runoff election?
In Texas, local, county, and state elections require a majority vote, meaning anything over 50%of the ballots cast in a particular election.   If no candidate for a particular office receives over 50%  a runoff election is called.  A runoff election is a second general election conducted to determine who of the two top vote-getters in the first general election will reach the 50% plus one bench mark. In other words, in the first general election with three candidates, and none of the three reach above 50%, a runoff will occur with the top two vote-getting candidates thereby ensuring a plurality of one candidate over 50%.
Question: What offices in Collin County are having a runoff election?
Here are the results of the May 5th Municipal Election for municipalities that triggered a runoff election. The table below does not indicate cities in which CCAR did not initially support any candidates:
May 4th 2019 Municipal Elections Results

Race

Supported Candidate
%
Opposition
%

Result

Celina Place 6
Chad Anderson
44%
Jason Poncio
42%
Runoff
Lanford Rogers
14%
Plano Place 5
Ron Kelley*
46%
Shelby Williams
44%
Runoff
Byron Bradford
10%
Plano Place 7
Lily Bao*
47%
Runoff
Ann Bacchus
36%
LaShon Ross
17%
Prosper Place 4
Meigs Miller
37%
Steve Thomas
38%
Runoff
Richard McGrath
24%
*Ron Kelly (Plano Place 5) and Lily Bao (Plano Place 7) are TREPAC supported-candidates

Question: When is voting for the runoff election? 
Early voting for the runoff elections begins May 28th – June 1 and continues June 3-4th.  The runoff election day is Saturday June 8th.  If you did note on Saturday May 4th, you can still vote in the runoff.
That's it!
You are ready to vote like a rock star during the runoff elections beginning May 28. If you have a question about the election not answered above, email CCAR's Chief Advocacy Officer at: adam@ccar.net.