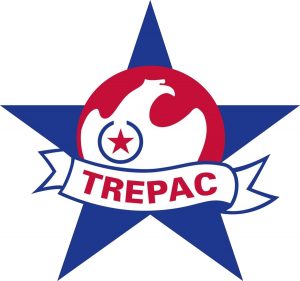 Texas REALTORS® is looking for a TREPAC Trustee to serve our region beginning January 1, 2020. If you would like to be a nominated candidate to serve as TREPAC Trustee and go through the interview appointment process, please review the following criteria, as well as the "So you are considering becoming a TREPAC Trustee…now what?" document:
1.    To be eligible to be an Elected Trustee, a person must be a REALTOR® member of the Texas REALTORS® and be nominated by the Nominating Committee.
2.    To be eligible to be nominated by the Nominating Committee to become an Elected Trustee, a person must: A.) have contributed at least $110 a year to TREPAC in 2 of the 3 years prior to the time of the nomination, including the year of nomination; B.) have a history of political involvement and a commitment to working within TREPAC in a non-partisan manner; C.) have demonstrated the ability and importance of TREPAC fundraising and served at least one year on a local association's TREPAC or Government Affairs committee; and D.) be endorsed by: A local association of REALTORS® in the Region in which the nominee resides or maintains the nominee's principal place of business; or a voting member of the Board of Trustees.
3.    Meet the "Mandatory Requirements and Duties" of a Trustee.
If you are interested in serving as a TREPAC Trustee, please review all of the above information closely, and complete your "Nominating Committee Profile" form prior to July 31, 2019. All forms should be submitted via email by July 31 to Deb Garen at deb@ccar.net.