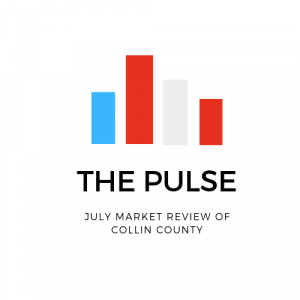 PLANO, Texas — The Collin County Association of Realtors (CCAR) reports that, despite June 2019's fizzle, home sellers listed their homes and found amicable buyers at an increasing rate in July 2019.
July 2019 had 1.6% more new listings, 6.2% more listings under contract, and a 16.5% increase in projected closed sales compared to the same time last year.
What caused so many harmonious transactions in July 2019? Credit appears to belong to favorable lending conditions.
"The interest rates in July 2019 were the lowest in almost two years. Savvy buyers took note and were ready shop, and savvy seller's anticipated this," Notes David Alan Cox, CCAR President.
Furthermore, the home buyers of July 2019 got a deal. On average, after of 49 days on the market, buyers and sellers agreed on a purchase price that was 96.3% of the original listing price in July 2019, resulting in a median sales price of $321,625. A median sales price that, while 0.5% more than the median sales price received in July 2018, is a noteworthy decrease from May 2019 ($325,000) and June 2019 ($331,000).
The change in median sales price paired with favorable lending conditions produced a housing affordability index of 106, 5% higher than July 2018. Indicating that in July 2019, the median household income was 106% of what is necessary to qualify for a median-priced home under prevailing interest rates.
July 2019's interest rate dip also effected the inventory of homes for sale and the months' supply of homes. Double-digit increases from the year prior are anticipated in these areas, however July reported the first single-digit increase in over a year.
"We live, work, and play in the best county. People want to live here, and it's not hard to see why. When lending conditions become as attractive as they were in July, people decide to seize the opportunity to put down roots," says Cox.
To our new neighbors, we say "Welcome."