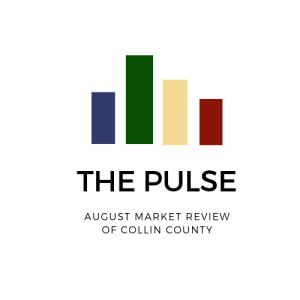 The Collin County Association of Realtors (CCAR) reports that as interest rates continued to drop in August 2019, homes sales continues to rise—creating a good news/bad news situation for buyers.
The bad news: Limited inventory for buyers.
August 2019 had 8.5% more listings under contract and 13.1% more projected closed sales than August 2018. Yet, there were 3.3% fewer new listings in August 2019 than 2018.
A combination that resulted in -0.7% less inventory for home buyers in August 2019 when compared to the year prior. In addition, it further solidified the current seller's market, with only 3.4 months supply of homes. A market is considered balanced with six months of inventory.
The good news: The decreased inventory did not result in increased home prices.
On average, after of 50 days on the market, buyers and sellers agreed on a purchase price that was 95.9% of the original listing price in August 2019, resulting in a median sales price of $315,500. A median sales price that, while 1.8% more than the median sales price received in August 2018, continued a decline that began July 2019.
The change in median sales price paired with favorable lending conditions produced a housing affordability index of 113—8.7% higher than August 2018. Indicating that in August 2019, the median household income was 113% of what is necessary to qualify for a median-priced home under prevailing interest rates.
Overall, August's market data tells an interesting story. Depending on which data point you look at, it is truly a great time to be a seller, or a great time to be a buyer.