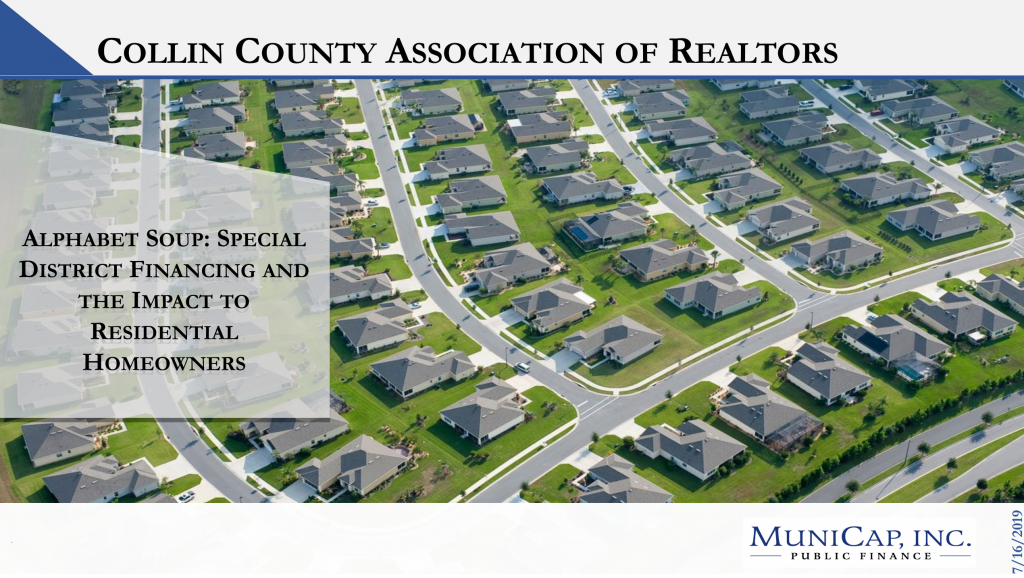 Alphabet Soup: Differences between MUD, SUD, PUD, PID and What it means to you to sell inside one
On July 16, 2019 MuniCap experts Lindsay Banner and Joshua Arendt discussed special Tax Districts and how they impact homeowners at CCAR's Allen/McKinney Business Development meeting. The entire presentation is available to watch here.
To view the presentation powerpoint, click here.
To skip ahead to an area of special interest to you, choose from the menu below.