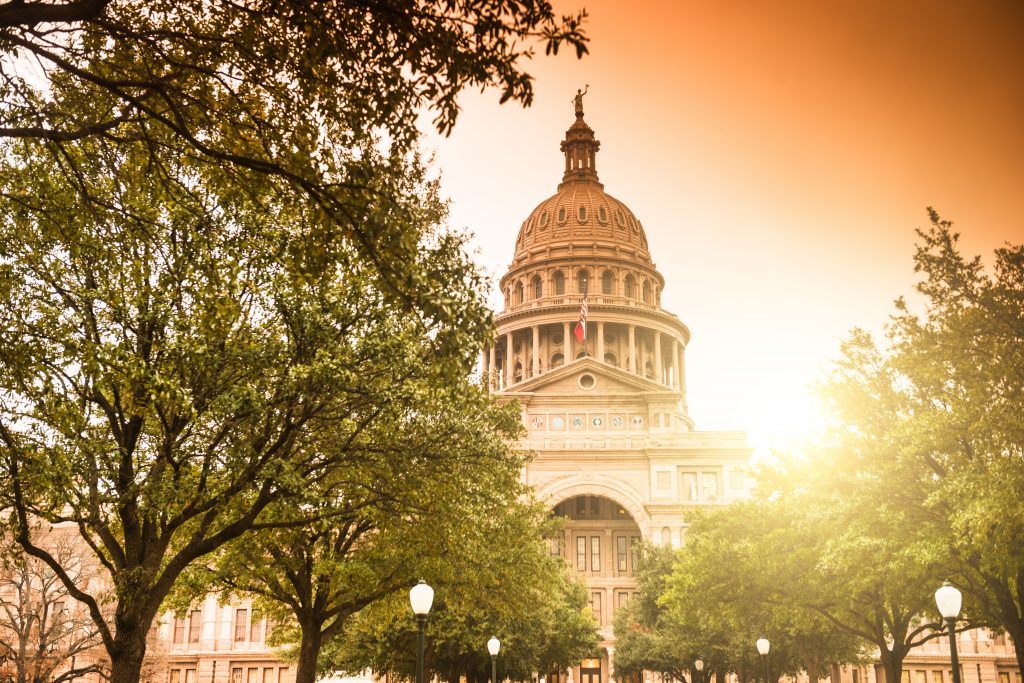 This article was originally published June 2019 in North DFW Real Producers Magazine
The only source of light at 4:30 a.m. on March 26 was the Coit Road streetlights and the Collin County Association of Realtors (CCAR) headquarters. While the rest of the world slept, the CCAR headquarters was awake and bustling as 90 Realtors prepared to board charter buses bound for Austin.
What drove these real estate professionals to wake up before the sun and journey to Austin? Realtor Day at the Capitol, a bi-annual event designated for Realtors statewide to come and meet with their elected officials face-to-face, advocating for policy that affects their clients.
In Austin, CCAR members joined with over 3,000 Realtors from across the state of Texas in the House chambers and overflowed the gallery. In honor of the day, legislators recognized Texas Realtors as they addressed the House and Senate chambers.
"I really truly know of no other association more in tune with the heartbeat of everyday life in Texas, and of everyday Texans," remarked Senator Angela Paxton as she spoke to the Senate in the Senate gallery regarding Texas Realtors. "They understand and are intimately involved in the communities. They understand the schools. They understand property taxes. They understand business and economic development. They are involved with our churches and our synagogues…and they have advocated faithfully for the protection of our private property rights for 100 years."
Senator Paxton is right. Texas Realtors know that sky rocketing property taxes can cost a family their home, they know disaster can strike their county and homeowners will need a prepared government, and they know their clients are tired of solely carrying the heavy tax burden of school funding. Because of this knowledge, Realtors put their time and money where their mouth is: Advocating for a better future for their clients and all Texas homeowners.
While at the Capitol, Texas Realtors addressed issues such as annexation, home equity, the Texas Real Estate Commission sunset review, and Eminent Domain. However, the most paramount discussions with North Texas legislators concentrated on property tax and school finance reform, disaster relief, and private property rights.
Texas property taxes are among the highest in the nation and a top legislative issue for Texas Realtors. Texas Realtors are tired of seeing their clients not being able to afford their home due to rising property taxes. Texas Realtors made clear to their legislators that legislation that promotes property tax honesty and transparency is of utmost necessity.
Following Realtor Day at The Capitol, House Bill 2 was passed, ensuring a step towards transparency in property tax and a victory for Texas Realtors and their clients.
Tax relief only comes with school finance reform. Texas Realtors told their
legislators they believe that the state's school financing system is antiquated, complicated, and must be reformed to better serve all stakeholders and property tax payers. Texas Realtors advocated increasing the state's contribution to fund the system and decreasing the burden on local property taxpayers, thereby helping pass House Bill 3.
Additionally, Texas Realtors know that flooding can occur anywhere in Texas, and that a tornado can devastate a community in seconds. That is why Realtors advocated for the development and implementation of a broad range of projects for disaster relief mitigation and preparedness that ensures all homeowners protections.
Does Realtor participation in government affairs really matter?
Yes. Texas Realtors is the largest, most politically active professional trade association in Texas. Its mission is to "ensure Texas remains an economic powerhouse and a great place to buy, sell, and lease property," and Realtors are succeeding.
Representative Justin Holland of District 33 referred to Texas Realtors as the 800 lb. gorilla in the room. As a Texas Realtor, you are part of that 800 lb. gorilla. For 100 years, Realtors have been a respected and valued voice in government affairs, and now you carry on the tradition. Your presence and advocacy at the local, state, and federal government has a tremendous impact on homeownership, private property rights, and your clients' quality of life.
To learn more, stay up-to-date, or become more involved in local government affairs efforts, contact CCAR's Government Affairs Department at 972-618-3800.