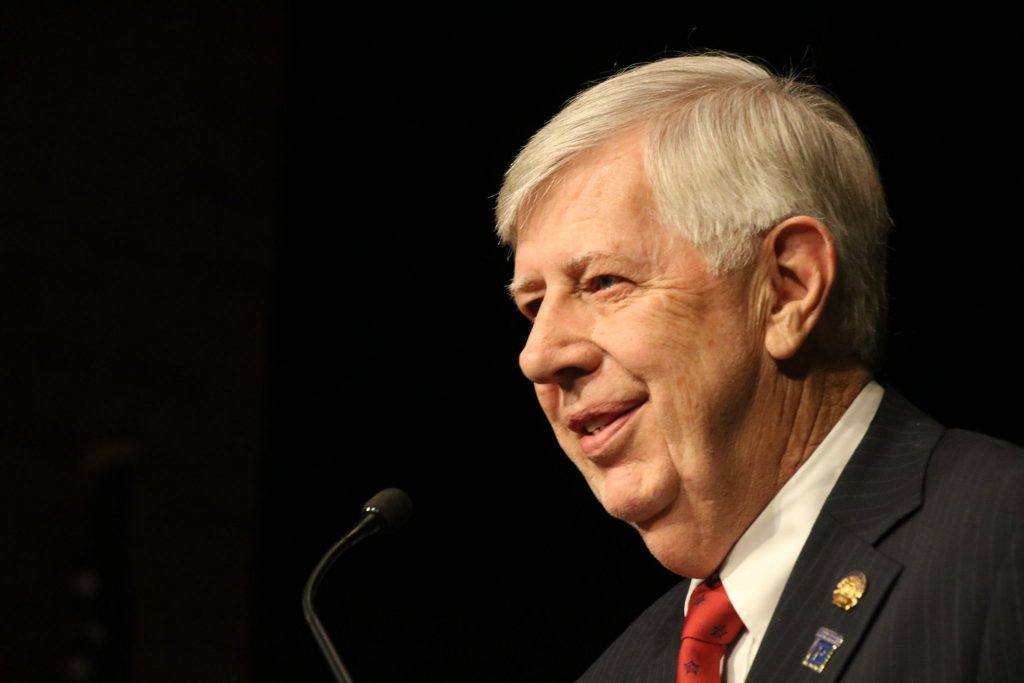 The Collin County Association of REALTORS® (CCAR) held its 2020 Installation of Officers and Directors on November 19 at the Plano Event Center in Plano. The event's theme, "Association of Excellence," provided the backdrop for the installation of David Long as CCAR's 2020 President. As a REALTOR® with Ebby Halliday, Realtors, Long now leads the fifth largest REALTOR® association in Texas, with more than 9,000 members.
Other officers installed at the event include: President-Elect Ron Leach of RE/MAX Dallas Suburbs; Secretary/Treasurer Marissa Benat of Keller Williams Plano; and Immediate Past-President David Alan Cox of RE/MAX Dallas Suburbs.
In addition, CCAR's 2020 Board of Directors was also installed. They include: Shana Acquisto, Christy Black, Ivy Boland, Bahman Davani, Brandon Eichten, Melissa Hailey, Kevin Jones, Mike Mansfield, Peg McBrayer, Betty Misko, Janice Moore, Crystal Parkinson, Audrey Reed, Sylvia Seabolt, Susan Sine, Jonathan Stroud, Blair Taylor, Jamuna Thill.
The afternoon was also marked by the presentation of several special CCAR awards. Gerald Vokolek, a Past President of CCAR, received the Lifetime Achievement Award for his many years of service to the Association. David Long received the REALTORS® of the Year Award for his work on behalf of fellow CCAR members during 2019. Alexandra Swann of Willow Bend Mortgage, received the Affiliate of the Year Award for her work and contributions to CCAR and its membership during 2019. In addition, Jamuna Thill of EXP Realty received a Distinguished Service Award for her work chairing CCAR's newest committee—the Global Diversity Committee. Ron Leach also received a Distinguished Service Award for his tireless dedication to CCAR.
Ebby Halliday Realtors, a Bershire Hathaway Affiliate was the Platinum Advertiser for the event, in which Chris Kelly, Chief Executive Officer of Ebby Halliday Companies, served as the emcee.