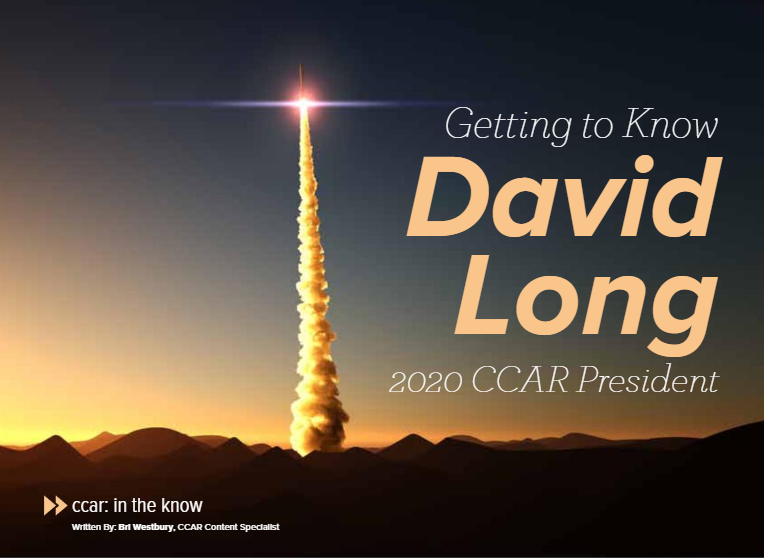 Originally Published in the November 2019 Edition of North DFW Real Producers Magazine
"Don't make me sound stuffy," was CCAR's 2020 President David Long's only request when sitting down for an interview to discuss his 2020 vision for CCAR.
As an avid ice hockey player until the age of 62, happily married for 50 years, father and energetic grandfather, "stuffy" is not a word one would apply to David Long.
The Wild West
When asked what he would like to accomplish in 2020 as CCAR President, Long focuses on the connection between CCAR and its members.
In 2020, Long wants CCAR members to know, "your association has your back."
"The real estate industry would be like a wild west shoot-out without CCAR and other associations at the local, state, and national level," Long explains. "However, people don't know that. They are unaware of CCAR's tireless work behind the scenes, their successful advocacy for members' professional success, as well as homeowner's private properties rights."
Long is quick yet contemplative when he says, "CCAR is an association of excellence, in a city of excellence."
A statement said in such a way, one has no choice but to classify it as truth. Perhaps due to his biological relationship to Abraham Lincoln aka "Honest Abe" himself; or (more likely) the years of experience achieving high-level success in multiple industries.
Rocket Launches, Ross Perot, and Real Estate
At 24 years-old, Long was a Second Lieutenant and rocket scientist in the United States Air Force, working on the Minuteman III Intercontinental Ballistic Missile (ICBM)—a U.S. Land-Based Nuclear Deterrent. A project that cost $8 million in 1970 and approximately $32 million today. "That warhead could destroy all of Plano. I could be 7,000 miles away and land the missile right here in this room," Long explained while sitting in the CCAR conference room.
With proven character and ability, Long briefed the Joint Chiefs of Staff prior to the 1970 test launch and took General Ford on a tour of the missile.
After being honorably discharged from the Air Force, Long completed a grueling 13-week long training for Ross Perot's Electronic Data Systems (EDS). Earning him the spot as Ross Perot's employee number 760 and beginning his career in computer software. His new position also brought him and his family to the Dallas Metroplex.
Long completed a highly accomplished computer software career. Working at both CA Technologies and IBM, teaching undergraduate and graduate level courses, co-authoring a book*, and presenting to audiences of 5–200 in England, Holland, France, Brazil, Canada and almost every major city in the U.S.
While most would be considering what hobbies they would embark upon in retirement, Long decided it was time to pursue another interest of his—real estate.
To those who know Long, the decision to learn something new is not surprising. Both Long and his wife, Dr. Mary Long, PhD, strive to be lifelong learners and amid his professional accomplishments, Long earned both an MBA and Masters in Accounting.
Long's success in real estate was not instant, but after 11 years of rising to the challenge, he has earned the title of CCAR President.
__________
When not working or learning, Long can be found enjoying time with his two grandchildren or overseeing the remodel of their family home of 40 years.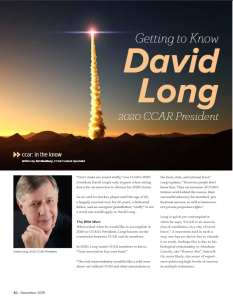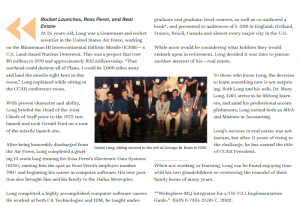 *"Websphere MQ Integrator for z/OS V2.1 Implementation Guide."  ISBN 0-7384-2430-7,  2002.