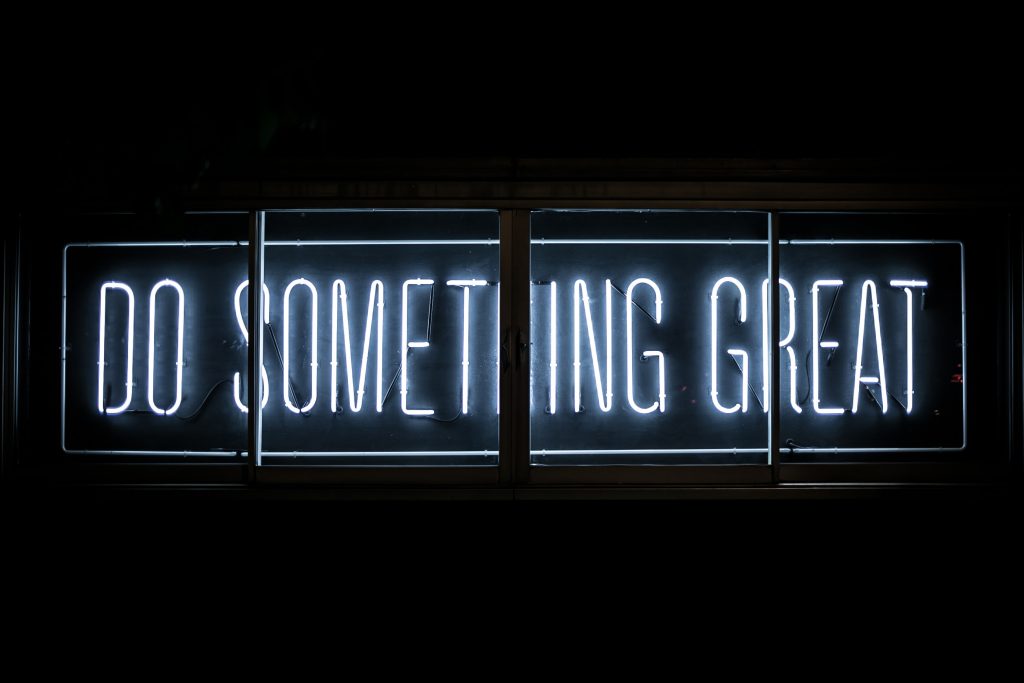 By Alexandra Swan (NMLS 117371), Willow Bend Mortgage and 2019 Chair of CCAR's REALTOR®/Lender Committee
The last article of the year for the REALTOR®/Lender Committee is the responsibility of the outgoing chair.  I have had this on my calendar for about 75 days with the best of intentions to finish it well ahead of the deadline.  When Friday came and went, I rolled this action step to my Monday, November 26 calendar with a note under it that said, "No More Excuses" to remind myself that I had kicked this can as far down the road as it could go.
Yesterday, as I read those three words on my calendar, I thought about where we are in the real estate and lending communities at the end of 2019, and "No More Excuses" seemed very relevant—not just to finishing an article for CCAR but to our daily work, our careers, and the mortgage and real estate industries as we head into 2020.
The Federal Housing Finance Authority (FHFA) announced yesterday the 2020 conforming loan limits--$510,400.00 for a single-family residence in areas not considered "high cost."  The new conforming loan limits coupled with conforming interest rates under 4% and a modest decline in home prices in North Texas (especially on the higher-priced homes) adds up to a lot of purchasing power for buyers.  A combo that creates a great opportunity for move-up buyers to find that perfect home without having to come up with the down payment they would need for a jumbo mortgage.
Speaking of interest rates, the last six months have seen the lowest interest rates in several years. Considering that at the end of 2018 we were seeing conforming interest rates in the low 5% range and we had every expectation of seeing rates continue to rise, interest rates in the mid 3% range for well-qualified borrowers has been a huge gift.  Not only has this allowed borrowers to qualify to purchase more house, it has also allowed many to refinance their homes and consolidate their higher interest rate debt, which will ultimately make it possible for them to become move-up buyers.
Finally, right now we are seeing the greatest proliferation in alt-doc underwriting products in over a decade.  Today it is easier for a self-employed borrower to get a mortgage than it has been since the Great Recession.  From investor cash flow loans for investors, to bank statement loans, to one year self-employed P&L only loans, there are many new ways to find financing for that difficult borrower.
So the question becomes:  How do we (all of us) translate these facts into real opportunities?  In an age of massive "disruption" in the real estate and mortgage industries—when commission pressure has never been greater, and online and local competition are fierce—how do we survive and thrive?
To answer that question I am going to pull three strategies from my favorite real estate trainer, Brian Buffini.
Mindset:  We get to choose how we think, what we think about, and how we respond to what we think.  Our industries are growing—of course there is competition.  Competition creates challenges and struggles.  If we focus on the negative, we will become so paralyzed we won't be able to move forward.  Competition is actually a GOOD thing—it is proof that we are in a healthy industry.  Don't fear the competition—focus on the opportunities.
Motivation:  Ask yourself, "What do I really want?"  If you don't know what you really want, you will never be able to map out a plan to get there.  Decide what you want, and then invest your time in listening to people who have been where you are and have gotten to where you plan to go. Personally, I listen to Buffini's podcast every morning five days a week.  Buffini may not be your cup of tea, but there a LOT of speakers and trainers out there and many of the podcasts are free.  Find one you like and get into the habit of listening.  As you do, you will learn how to put your goals into action.  Surround yourself with like-minded individuals and create a team of professionals—title, mortgage, inspectors—who will take care of every customer and who will view you as a partner and not just another transaction.
Methodology:  Hone your skills.  CCAR offers continual classes and training to help you grow professionally.  Take advantage of them.  At the REALTOR®/Lender Committee, we focus on educating REALTORS® about the changes in loan products and lending to help you close more sales.  Not all of our training deals specifically with mortgages.  One of the most successful events we hosted in 2019 was the joint PID, PUD, and MUD training with Hillwood Communities.  Every year we plan programs to help you get the information you need to go out into a very competitive market and win. Reach out to our members with your questions and let us help you strategize the difficult situations.  Let us be your resource—that's why we are here.
It has been an amazing year.  I must thank Moji Oladehin, CCAR's Professional Development Director and liaison to the REALTOR®/Lender Committee, and the entire staff at CCAR—Christa, Jonna, Stacey and of course our wonderful CEO Mary Leidy—for the incredible experiences I had with all of you in 2019.  To David Alan Cox, our 2019 President, who gave me this opportunity, thank you so much for everything!  It has been an honor and a privilege for me to serve as the 2019 REALTOR®/Lender Committee Chair.
I wish all of you a wonderful, blessed, and safe holiday season with family and loved ones and a prosperous 2020.  As we go into the New Year, resolve not just to survive, but to grow in the New Year and to take advantage of all the amazing resources out there to help you.  Plan to make 2020 your best year ever in real estate. No more excuses—Go Get 'EM.