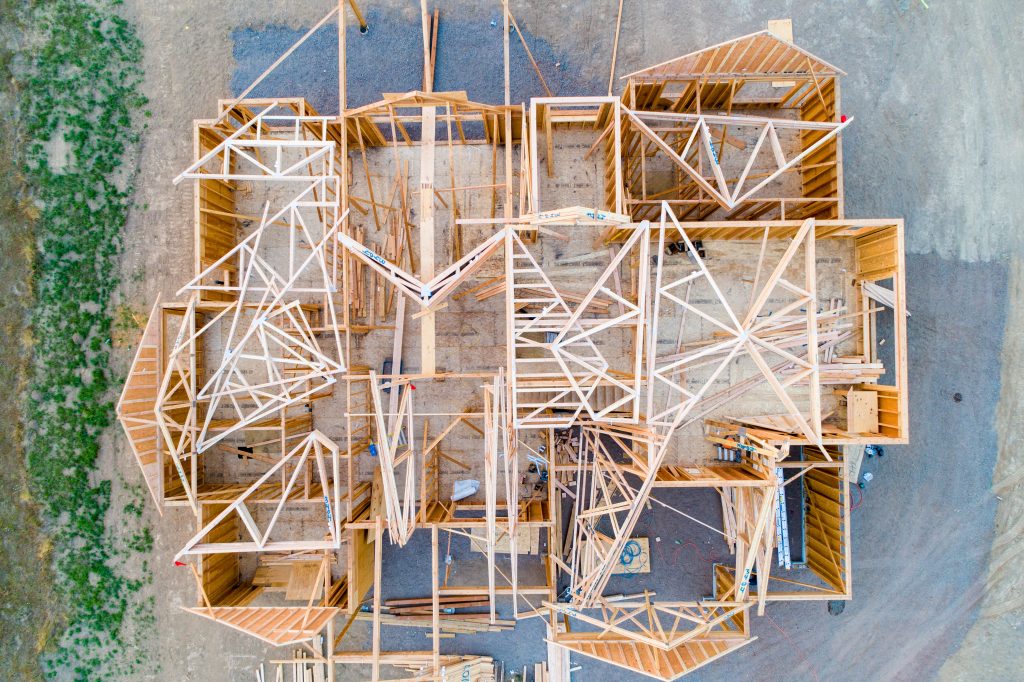 Housing will be a bright star in the 2020 Texas economy, showcasing growth for the 10th straight year, according to the Real Estate Center at Texas A&M's 2020 Texas Housing & Economic Outlook. Texas will post record highs in both housing sales and price levels and lead the nation in new home construction.
"Both the Texas and U.S. economy will likely slow in 2020 yet still register solid growth," said Dr. Luis Torres, Real Estate Center research economist. "With uncertainty around trade wars and the current crude oil trajectory, two of the strongest economic drivers for Texas will decrease economic momentum. In contrast, one of the star performers of the 2020 economy will be the housing market with double-digit growth in new home construction for the first time since 2017."
The Real Estate Center projects low mortgage rates and steady employment growth will fuel an increase of 10.3 percent in single-family housing permits in comparison to an almost flat 1.9 percent increase in 2019.  Increases in permits, housing starts, and lot development will indicate positive momentum for construction in the year ahead. Though the strong demand for housing over the last few years has reduced affordability, Texas has fared better than other high-growth states. Builders are looking to close the gap by increasing the inventory of homes priced from $150,000 to $350,000.
"Texas has led the nation in new home construction for the last several years," said Dr. Jim Gaines, Real Estate Center chief economist. "However, as in other states, land costs, a shortage of labor, and development financing have been limitations on affordable residential development."
Both Houston and Dallas markets are poised to build more new homes this year. Houston is expected to see an 8.6 percent increase in permits, while Dallas will likely increase by 8.7 percent. That is significant year-over-year growth as these markets experienced negative growth (-1.8 and -1.7, respectively) in 2019. Houston and Dallas will remain the top two markets in the country for single-family housing growth. Even San Antonio and Austin, which saw healthy new-home construction in 2019, will see increases of 10 percent in the coming year.
As a result of the high demand for single-family housing, the Real Estate Center projects an increase in sales by 6.4 percent with a lift of 5.2 percent per square foot price. Austin will still lead the state in sales and price increases, expecting a 9.2 percent growth in sales and a 7.9 percent growth in price per square foot.
In other real estate projections, Texas apartment markets should continue to perform well in 2020, given low inventories of starter homes available for purchase. In the land markets, the Real Estate Center expects a price increase of 0.5 percent, yet projects a 6 percent drop in sales and volume.
Texas's industrial markets have been strong in recent years. However, uncertainty over U.S.-China trade negotiations could negatively impact the market if there is no resolution. The retail sector should continue to perform well into the new year with muted new construction combined with robust consumer spending.
And finally, the state's office markets will continue strong. However, Houston will continue to see higher vacancy rates than the rest of the state at 20 percent, experiencing the most challenges with flat oil and gas activity.
View the complete 2020 Texas Housing & Economic Outlook here.
About the Real Estate Center
The Real Estate Center at Texas A&M University provides access to real estate data analysis and insights that help guide decisions for industry businesses and their stakeholders. By looking beyond individual data points, economists and data scientists at the Real Estate Center uncover the valuable insights within the data to provide actionable intelligence for both businesses and the real estate consumer.
Founded by the Texas legislature in 1971, the Real Estate Center conducts research on real estate from a variety of viewpoints, including financial, socioeconomic, public policy, trade, legal, land use, and local market analysis. Results are published across a variety of mediums, including a website, print magazine, online newsletters, and videos. The Center's premier quarterly periodical – TG – is widely circulated and offers timely insights on Texas real estate.