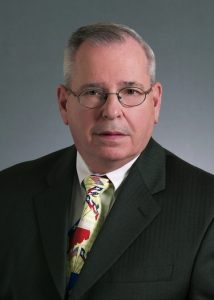 CCAR is sad to announce the passing of Past President, Gerald Vokolek. Gerald was president of CCAR in 2005, and since that time remained an active member of the association. Gerald, who received CCAR's Lifetime Achievement Award this past November, was also a past REALTOR® of the Year award recipient, past member of the Board of Directors, and was very active on several committees, including Government Affairs and TREPAC.
Visitation will be held at Turrentine-Jackson-Morrow in Allen this Saturday, June 20 from 4-6 p.m., followed by a service at Prestonwood Baptist Church in Plano on Monday, June 22 at 11 a.m. A private family service will then follow at the Dallas-Fort Worth National Cemetery.
CCAR's condolences are with Gerald's family and friends during this difficult time.