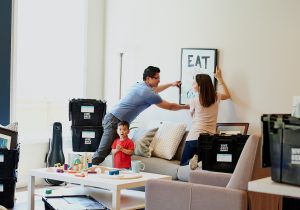 Texas' homeownership rate is at an all-time high of 70 percent, according to the latest Texas Housing Insight report from the Real Estate Center at Texas A&M University. The state rate exceeds the nation's 67.4 percent for the first time since 2012.
"Strong sales activity during the third quarter pushed the Texas homeownership rate to the unprecedented high," said Center Chief Economist Dr. Jim Gaines. "Nationally, homeownership fell across all races and every age group, except those 65 and older."
Austin registered the greatest homeownership rate in the Texas Urban Triangle for the first time in 12 years, rising almost 9 percentage points to 74.7 percent. Dallas-Fort Worth's rate hit 69 percent. San Antonio was relatively unchanged at 66.3 percent.
Houston recorded a drop in the proportion of owner-occupied units, falling from 67.9 to 65.5 percent.
"Homeownership could suffer in 2021," cautions Gaines, "as COVID-19 foreclosure-protection policies expire. Texas has a higher proportion of Federal Housing Administration and Veterans Administration loans."
Among other major Real Estate Center findings in this month's housing report:
Total Texas housing sales rebounded 6.3 percent in September, pushing third-quarter activity up more than one-third above depressed second quarter levels. New-home transactions increased more than 8 percent quarter over quarter.
Lot development slowed in the third quarter, but single-family building permits and construction values trended upward.
Texas' median home price increased 9.9 percent annually in September, threatening recent improvements in affordability. The Real Estate Center's Repeat Sales Home Price Index also accelerated, albeit at a more moderate pace.
The pandemic remains the greatest headwind to the Texas housing market as the Center projected a slowdown in October single-family sales amid a resurgence in COVID-19 cases.
Funded primarily by Texas real estate licensee fees, the Real Estate Center was created by the state legislature to meet the needs of many audiences, including the real estate industry, instructors, researchers, and the public. The Center is part of Mays Business School at Texas A&M University.