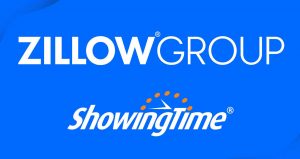 On February 10, Zillow Group announced that it has entered into a definitive agreement to acquire ShowingTime.com, Inc., an online scheduling platform for home showings. Read the official press release. Under the agreement, ShowingTime will maintain its existing data privacy policies and continue to operate as an open platform for its existing and new partners—many of whom already use other industry offerings from Zillow Group, such as Dotloop and Bridge Interactive.
In a recent communication, ShowingTime stated:  "We are committed to operating as an open platform for all agents, brokers and MLSs. And, our privacy policies are not changing. This is a transformational time for the industry, and today's announcement underscores our commitment to streamlining showings for all agents and brokers, regardless of their brand affiliation, to deliver great experiences for their customers. We're excited about what this new level of commitment and support means for the future of ShowingTime and our customers. More information can be found in the press release here and our FAQ: www.showingtime.com/zillow"
NTREIS has not received information about the timeline for the change, but expects no changes in the services currently offered to Brokers who subscribe to the showing services platform.
CCAR does not oversee the showing services of its members. Real Estate Brokers choose which companies to work with to market their clients' listings, and independently decide on which showing services to use.
CCAR urges members to use discretion when discussing this matter. Federal and state antitrust laws are designed to protect competition, and the opportunity of competitors to engage in business free of artificial restrictions on competition. Such restrictions include price fixing agreements, group boycotts, "tying" arrangements, and market allocation arrangements. For more information regarding antitrust laws, please visit www.nar.realtor/antitrust.