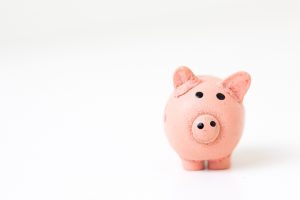 By Jennifer Galvan (NMLS 1646419), NXT Mortgage and Member of CCAR's Affiliate Committee
One year into the global Pandemic and how has it changed the face of lending?
RATES
Unlike the stock market, mortgage rates can change multiple times a day. This has been a common occurrence over the past year with market volatility very high in the early part of 2020 with more steady low rates now being seen for several months.
The huge influx of refinance applications caused The Federal Housing Finance Agency (FHFA), not wanting to miss their piece of the pie, to add an adverse market fee of .5% to all refinances sold to Fannie Mae and Freddie Mac (this is approximately 70% of all loans). The lenders of course pass this fee on to the consumers and, with the lender's I work with, is rolled into their pricing/rate. Even with this fee rates are still at record lows. The amount of cash out refinances are up allowing consumers to get cash out with the equity in their homes. I don't know about you but I've seen lots of renovations, paint jobs, add on's, pool installs, etc in my neighborhood. Seems like the home values rising and rates staying low has had a great impact on our economy and our neighborhoods.
COVID – 19
COVID-19 has substantially changed the lending landscape causing lenders, banks, and even Freddie Mac and Fannie Mae to change requirements for obtaining a home loan. Some of these changes include:
Higher credit score requirements, FHA's minimum FICO has been raised to 620 from 580, although we are starting to see some movement back to the lower credit score minimum.
Lower DTI (debt to income ratio) thresholds, some lenders have changed conventional DTI requirements from 50% down to 40%.
Lenders and banks are requiring certain milestones to be met before offering to lock in a rate. (More required reserves, depending on the credit score and DTI, up to 12 months of reserves can be required.)
Conventional Loans are seeing a reduction of the qualifiable income for a self-employed borrower by up to 25% in some cases. With Self employed borrowers also now required to submit Profit and Loss statements for the current year that must align with previous tax returns for calculated income.
Rental income may not be able to be included depending on the amount of reserves of the borrower.
Most lenders have stopped Non-QM and Jumbo Loans Completely. These are loans like bank statement loans, ITIN loans, and derogatory credit loans. Again we are hearing news that more lenders will start reinstating their jumbo loan programs soon.
Appraisals have changed as well with most lenders offering an exterior only appraisal option, Fannie Mae and Freddie Mac are offering more appraisal waivers on refinances and Purchases.
Some options for closing now include; Virtual closings, front porch closings, and even drive thru closings.
Many lenders and banks are requiring VOE's (Verification of Employment) to be done twice, once during the loan process and a second time on the day of closing due to the volatility of employment at this time.
It is important to talk to your Mortgage Broker/Loan Originator on how your client could be affected by these changing guidelines as they vary greatly depending on the lender/bank.
FORBEARANCE
If someone is truly unable to make their mortgage payment due to COVID-19 there are several options available to help them. Something to keep in mind if your clients are asking you about Forbearance is that the missed monthly mortgage payments will be required to be paid in full once the forbearance period is over. Always advise your client to speak to their loan servicer about the details of any forbearance or other deferred payment options and get the full details before making a decision.
With rates still at record lows the housing market here in DFW is extremely hot. More clients are getting pre-approved because of lower rates their DTI can be approved when it wasn't before. Pair that with the extremely low inventory in our fair burg and you get a competitive and very active housing market.
This spring looks to be one of the busiest in a long time. Make sure to add a Mortgage broker to your list of lenders for your clients. Although Mortgage brokers got a bad rap several years ago they now have a multitude of quality wholesale lenders at their disposal and working with a mortgage broker to get your clients pre-approved can get them an advantage in multiple bid situations since brokers can get them to the closing table faster, easier, and affordably.
Wishing you all the best for a record-breaking spring house buying season.