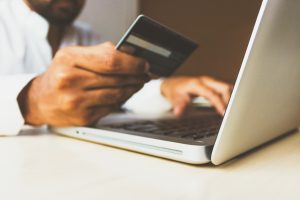 By Eric Gomez, ACE Credit Consulting and Member of CCAR's REALTOR®/Lender Committee
How does a buyer's credit score impact how much house they can buy? How much of an impact does their credit score have on their purchase price?
A buyer's credit score impacts not only the interest rate on a mortgage loan, but also the mortgage insurance rate and the homeowner's insurance rate, cumulatively impacting the total house payment.
Let us say a buyer's debt to income ratio restricts them to qualifying for a maximum monthly house payment of $2,850. What do you notice on the below image, a hypothetical comparison from Joe Boggs with Supreme Lending and long-time REALTOR®/Lender Committee member, on how much house the buyer could qualify to purchase based off their credit score?

As you can see, the buyer with a 620-credit score could have the same monthly house payment on a sales price of $320,000 as a buyer with a credit score of 740 could have on a sales price of $412,000!
So, referring a client with a credit score in the low 600's to a credit consultant now can mean a new sale down the road as their credit score continues to increase. In turn, they may qualify for a larger home to purchase.
Some additional reminders regarding maximizing a credit score:
Balance-to-Limit Ratio on Credit Cards

Extremely important part of a credit score.
You start losing points when your credit card balance passes 10% of the available credit limit.
The higher your balance increases, the more points you lose!

IMPORTANT: The credit card companies typically report what your balance is on your statement date. Example: Your billing period on your credit card is from the 10th of one month to the 10th of the following month, but your due date is the 17th. You have a credit card with a $5,000 limit and you have charged $4,600 during that period. $4,600 is what gets reported – even though you paid it off on the 17th! – showing a usage of over 90%, which can cost you a lot of points. SOLUTION? Go online on the 7th or 8th of the month and pay the balance off or make your payment then - ideally as low as you can.  Then, do not have any large purchases over the next few days. This way the amount reporting is extremely low, and you can maximize your score!
Medical Collections

When it comes to mortgage credit scores, medical collections count just like any other collection. A $20 medical collection can drop a score as much as 100 points! It's not uncommon for medical collections to show up unexpectedly - courtesy of the wonderful world of medical insurance and medical billing/coding.
The best advice is stay on top of your medical insurance payments and confirm with your insurance company what out of pocket responsibilities you have. As a group, medical collections have a history of being inaccurate or unverifiable.

IMPORTANT: If you receive an unexpected medical bill over $500, the Texas Department of Insurance may be able to help by possibly reducing or eliminating payments. Here is the link for more information:  www.tdi.texas.gov/consumer/cpmbalancebilling.html
For these and other questions about lending, contact the REALTOR®/Lender Committee at RealtorLender@ccar.net.