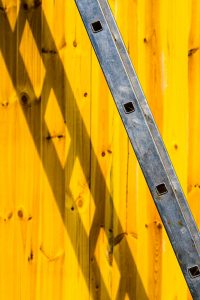 By Shannon Vizcarra, AmeriSpec Inspection Services DFW and Member of CCAR's Affiliate Committee
We can all agree the past year has been a remarkably interesting year, especially for the housing market. With low interest rate and less listings, 2020 ended with historic highs for home sales, and now 2021 has had an extraordinarily strong start. Dallas-Fort Worth continues to be one of the strongest housing markets!
As the housing market booms and buyers compete for limited inventory, should they waive the inspection? Are home inspections worth the cost?
A home inspection ensures your client's dream home is worthy of their investment, and is always worth the cost. The home inspection provides a third-party evaluation of the home's structure, systems, components, appliances, and other important features.
The inspection can increase a buyer's confidence in the property before signing and gives them room to negotiate with the seller on any repairs or back away entirely from a home with major issues.
Seller's can also benefit from an inspection. Given February's storm, a home inspection prior to listing can assist the seller in planning for repairs or alterations that could affect the sales price and reduce potential pre and post-closing issues. The seller can then disclose the report offering the buyer a clear understanding when making an offer, especially to the out of state buyer that may or may not have seen the home in person.
Home inspections also aide buyers when purchasing a new build as new home sales continue to soar. Local developers continue to build and sell new homes as fast as they are built. However, there is no perfect home.
When I was building my new home in 2016, our builder told us that up front. We were there for all walk throughs and had a phased inspection throughout ensuring everything was up to code and properly built. It is especially important to have a warranty inspection after 10 to 11 months of being in your new home. The report will address any issues for the new homeowner to work with their builder to resolve prior to the first-year warranty expiring.
As North Texas continues to grow and interest rates remain low, Dallas-Fort Worth homes continue to be in demand. Home inspectors are an essential resource to an agent and their clients ensuring their home is worthy of one of the largest investments in their lifetime. Please work with one of TREC's licensed home inspectors and do not hesitate to ask questions to make your job easier!