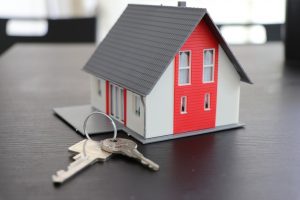 With some of the lowest interest rates in years, people are jumping on the opportunity to purchase their forever home. Before rushing into the process, understanding how to buy a house in today's market could benefit you more than you might think; and lucky for you, we've talked to great REALTORS® who gave us the inside scoop on what can help you get that dream home.
So, What Can You Expect?
Today's home market is what is known as a seller's market. This means that there are more people who want to buy a home than there are houses for sale. This also means that it is taking longer to finalize offers. Ultimately, patience is key for someone who wants to buy a home.
You aren't going to be the only one looking at a specific home, so it's also important to work with someone who has experience in the field and can help you plan accordingly.
"If people are serious about securing and purchasing a home, they need to have a REALTOR® to walk them through the process to prepare them for what could and could not happen," said Shana Acquisto, CCAR secretary/treasurer.
With current market conditions, don't rule out the possibility of spending a little more than what the price is listed at.
"With multiple offers coming in for homes, it's likely that homes will sell for 108% above list price," said David Long, CCAR immediate past president.
How to Plan Ahead?
Make sure your finances are in order.
Make note of how much you can afford by determining your monthly income, monthly expenses, and how much you have in savings. Check your credit score. Different lenders require different scores, and this will help them determine things like mortgage loans and interest rates.
Find an experienced REALTOR® who is familiar with the area.
"Your largest asset is your home, and you don't want to go about that unrepresented," stressed Acquisto.
Your agent is going to know the market. Often, they're able to get a feel for how many people are viewing the house, which lets them prepare a better offer for you.
Go to open houses and look at homes online.
By looking at and visiting homes, you're able to get a feel for what you like and don't like. Get to know the area, find out about the schools, and figure out what your commute to work might look like.
Get fully preapproved for a loan, if you need one.
Have a preapproval letter that lets you know how much it is you can afford to buy. Sellers take your offer more seriously when they see that a lender is already willing to work with you.
Make a strong offer.
"You should at least be making a list offer, but, if possible, make an offer above list price," said Long.
He also recommends including a strong amount of earnest money and a decent option fee. Offers that include these two things can make the difference.
To Summarize
The more you plan ahead, then the better prepared you will be when it finally comes time to purchase your dream home. Don't get overwhelmed when starting the process, remember that there are plenty of resources available for you whether that be online or with a local agent.