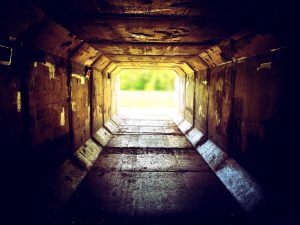 By Vaughn Kerkorian, Kerkorian Residential Appraisals and Member of CCAR's REALTOR®/Lender Committee
Due to low interest rates, lack of inventory, and overwhelming buyer demand, the spring 2021 market has seen unprecedented multiple offer situations up to and exceeding 20% or higher than the current list price. The current market has caused challenges for agents, appraisers, and lenders.
What are some of the contributing factors?
More buyers and lack of inventory
Multiple offers
Low interest rate environment
Appraisal contingency addendums with buyers offering additional cash or seller incentives
Job and population growth
Strong consumer confidence
Favorable local, regional, and statewide economies
As a Regional MSA Market and state, it appears that we are trending past Covid-19
Delays in new construction inventory due to lack of raw materials and supply chain delays
In the past spring markets, we have seen similar "Seller Market" scenarios, however not to the degree or extent that we are experiencing in the spring 2021 market. Historically, the first one to two months of each spring buying season has been a challenge for all parties, due to the lack of "comparable closed sales inventory" coming off the holiday and winter seasonal markets. Currently, as of February, March, and April 2021 contracts are closing and the MLS listing is updated, the "comparable data pool of closed sales" will begin to increase. This will allow all parties to have similar access to more recent comparable sales data when it comes to the valuation process. Historically, this is how the spring cycle has worked. However, the spring 2021 market has become more magnified and frustrating due to the contributing factors noted above. There is light at the end of tunnel. The comparable sales data pool is filling up with spring contract/purchase transactions, resulting in recent sales data reflecting buyer motivation.
In the short term what can be done on the agent's behalf as the comparable data pool fills?
Attend the client's appraisal appointment and engage in discussion.
Stay within competing markets/neighborhoods for comparable sale selections.
Invest the time in preparing an appraisal package that reviews the multiple offer situations, buyer/seller motivation, and provide data that supports over list price offers.
When contract offers are substantially higher and the price per square foot is not in line or supported for the neighborhood/market area, provide insight and reasoning as to why.
In addition to the wacky spring market of 2021, there will be changes to the appraisal process relating to COVID-19. As of May 31, 2021, Fannie Mae, Freddie Mac, FHA, and the VA will eliminate all "appraisal flexibility" guidelines that were implemented during the onset of COVID-19 in March and April of 2020. In summary, interior inspections by the appraiser will be required if the investor guidelines require an interior appraisal to be completed.
For more information on this or other lending related topics, please contact any member of CCAR's REALTOR®/Lender Committee at RealtorLender@ccar.net.