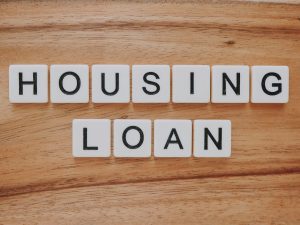 Are you looking to buy a home, but confused on what payment options are available to you? Not sure how much you're able to borrow? Maybe you're just curious about how home financing works? If you answered yes to any of these questions, then this is the perfect article for you.
A home loan, or mortgage, is exactly what it sounds like. It's an amount of money that a lender agrees to loan you so that you can buy a home. You, on the other hand, agree to repay that amount over a specific time period. Most loans are usually set to be paid out in 15 or 30 years.
Getting Approved
Mortgages are not any simple handout. You must apply for one and get accepted to receive the loan. Lenders look at different things to determine whether you qualify for a loan.
Income: To ensure that you're capable of paying back the loan, lenders look at your income. They want to make sure that you have a reliable source of income. They usually look at your last two years of tax returns, as well as any other document that proves your income.
Estimated down payment: Lenders look at how much you're willing to put down as a down payment to decide on the interest rate. A larger down payment will usually mean lower interest rates.
Credit score: Lenders look at your credit score to determine how responsible you are when it comes to paying back debt. The higher the score, the better. A lower score doesn't mean you won't get approved, it might just mean that you'll have to pay a higher interest rate depending on the home loan you choose to apply for.
Debt-to-income ratio: Lenders also look at your monthly expenses to determine your eligibility. All of this is to ensure that you have enough money to afford your monthly mortgage payment.
The Most Common Home Loans
Conventional loans. Conventional loans are not insured by a government agency. They're broken down into conforming and nonconforming. A conforming loan is one that can be purchased by Fannie Mae or Freddie Mac, government-sponsored enterprises. They follow, or conform to, guidelines set by both the Federal Housing Finance Agency and Fannie Mae and Freddie Mac. They're also more likely to be cheaper because they offer lower interest rates. Nonconforming loans do not follow these guidelines. They follow requirements set by the specific lender that you're applying with. A nonconforming loan exceeds the loan amount limit used for other loans, meaning you can afford a more expensive home. Since these loans don't have any government guarantees, they are riskier, and the lender usually charges higher interest rates because of that.
"These are typically the best option for a borrower who has good credit and at least 5% down payment, but it will also allow 3% down for first time homebuyers," said Producing Branch Manager at Supreme Lending, Joe Boggs.
FHA loans. A Federal Housing Administration (FHA) loan is a government-backed home loan insured by the Federal Housing Administration. It's designed to help people with lower credit scores buy homes, requiring smaller down payments. There are different types of FHA loans depending on what you're looking for. The most common type is the Basic Home Mortgage Loan 203(b), and it's used when buying or refinancing a primary residence. There is also Home Equity Conversion Mortgage (HECM) for seniors, 203(k) Rehabilitation Mortgage, Title I Improvement Loan, Energy-Efficient Mortgage, Streamline Refinance, and 203(h) Disaster Victims Mortgage.
"This loan product is a good option for those with less than stellar credit scores or who have a high debt to income ratio," said Boggs.
VA loans. A Veterans Affairs (VA) loan is a loan backed by the U.S. Department of Veterans Affairs. They're available for those who are serving, have served in the military, or are the surviving spouse of a deceased military veteran. The goal is to make it easier for veterans to purchase a home. The benefits of these loans are that they offer competitive interest rates, they require no down payment nor private mortgage insurance payments, and they have assistance with payment negotiations.
USDA loans. A United States Department of Agriculture (USDA) loan is a low-interest and low-down payment loan that is designed to help people buy a home in more rural areas. Rural areas meaning small towns, suburban communities near larger cities, and basically anywhere with a population of less than 35,000 residents.
"USDA loans allow for 100% financing, so people who live in rural areas don't have to move to town and rent an apartment when they're ready to live on their own due to the lack of rentals available in some rural areas," said Chair of CCAR's REALTOR®/Lender Committee, Sam Brock.
Qualifications Needed for Each Loan
The qualifications needed depend on what type of loan you're applying for. Again, a few of the things lenders tend to look at are your employment, down payment, and credit score. But just because one of these isn't the best, doesn't mean you won't get approved.
"Each loan program above has different requirements for loan approval," said Boggs. "However, with decent credit, there are great options for mortgage financing."
Tips on Home Loans from the Professionals
Planning is crucial when buying a house.
"The right way is to get a preapproval letter from a lender and then start looking at houses," noted Brock. "By doing this, you can narrow your search and be more efficient with your time and your agents time."
Preapproval letters let you know how much lenders are willing to let you borrow, essentially how much you can afford to buy. Sellers also take your offer more seriously when they see that a lender is already willing to work with you.
Time is of the essence when starting to talk to lenders in your area.
"I always recommend to anyone looking to purchase a home in the next 12 months to consult with a good local lender now," said Boggs. "The more time a lender has the more they can help. Lenders have optimization tools where they can show you what can be done now to optimize your purchasing power three months, six months, or even 12 months in advance of getting pre-qualified for a home loan."
Now that you know a little more about home loans and what lenders look at, you can be more confident in your journey to owning a home.