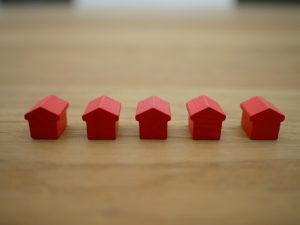 By Mickey Lynam (NMLS 974623), IBERIABANK Mortgage, Member of CCAR's REALTOR®/Lender Committee
The Federal Housing Finance Agency (FHFA) which regulates Fannie Mae and Freddie Mac, the two largest purchasers of mortgage loans from mortgage originators, has placed a tighter cap on the number of investment property and second home mortgages they can purchase. Traditionally, out of the total loans Fannie Mae and Freddie Mac purchased, approximately 12%-16% were allocated towards investment properties and second homes. The FHFA has decided these loans carry much more risk and are now limiting the portfolio percentage to be no greater than 7%. This policy went into effect as of April 1, 2021.
What this Means to Lenders and Borrowers:
Since Fannie Mae and Freddie Mac are greatly restricted in how many investment property and second home loans they can purchase, lenders are not certain they can sell their loans to Fannie or Freddie. That being the case, the risk is higher for lenders, and to curb the risk, prices and fees have greatly increased for borrowers of these types of loans.
What this Means for REALTORS®:
For REALTORS®, being informed sets you apart from the competition while representing both buyers and sellers of investment properties and second homes. As the lending options are more scarce, REALTORS® representing buyers of these property types need to be connected with lenders that can process such a loan. While there will always be a lending product to purchase an investment property or second home, the fluctuation of interest rates and fees can vary greatly and some lenders will be unable to accommodate these loans at all. Sellers interested in accepting an offer contingent on a loan should have their REALTOR® perform due diligence to make sure the buyer has a confirmed loan with their lender.
What this Means for Property Values:
There is no doubt that the changes to lending will not only impact real estate transactions, but also real estate values. With historically low interest rates, buyers have been pushing the limits on affordability since their income goes further and demand for these property types has skyrocketed. However, with higher interest rates and/or fees for investment properties and second homes, and fewer lending options, demand is bound to drop because more and more people will not qualify or desire to pay the higher financing costs. Once demand for this real estate drops, prices tend to level off or decline. The drop in demand affects the number of transactions occurring in this space, so fewer commissions for REALTORS® and lenders.
What Now?
Change is not always perceived with excitement, but creativity, knowledge of the market, relationship building, and hard work will still provide opportunities for success.
References:  The Mortgage Reports, HousingWire, Forbes Real Estate Council