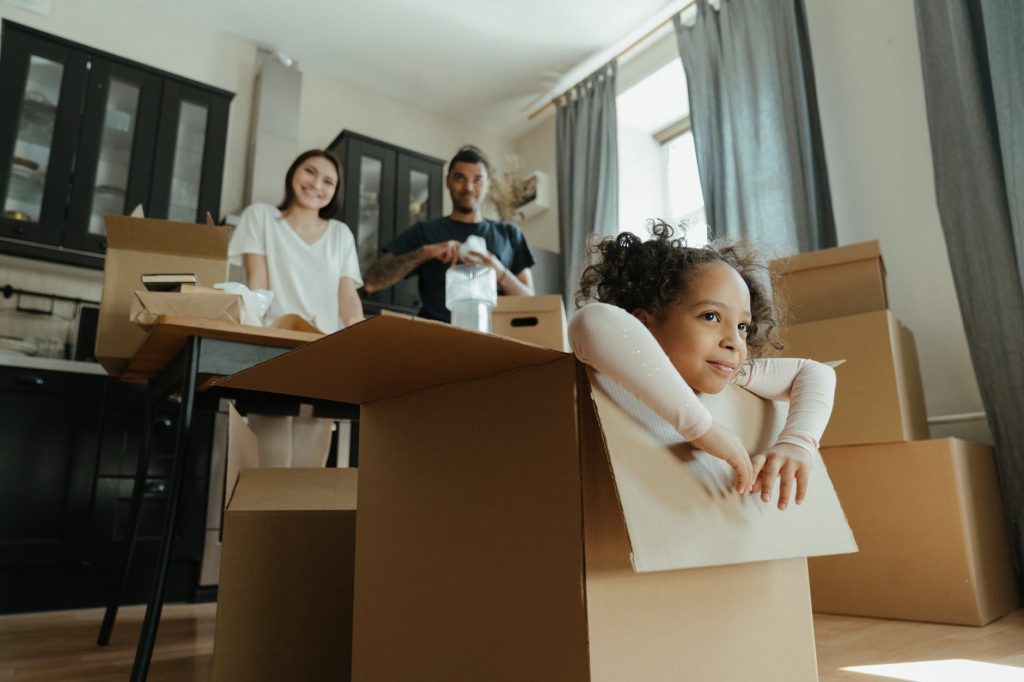 Are you ready for your exciting new chapter living in Collin County? You're in for friendly faces and a lot of fun. But before you get to all the great things your town has to offer, you must get through moving day. Here are some tips to make your move quicker and easier.
Declutter, declutter, and declutter.
Let go of things you don't need. Sell, donate, or give things away. You don't want to pack up items you'll never use in your new house. This might sound easier said than done, but a good rule of thumb is, if you haven't used it in the last year, it's time to give it up. Not only might you make extra cash, but you'll also make for a lighter move.
Invest in quality cardboard boxes and moving supplies.
When you're finally ready to pack everything, make sure to invest in cardboard boxes that won't fall apart as you're moving. Remember that sharp objects will need Rubbermaid boxes. Smaller, less dangerous items can go into regular boxes. You also want to make sure you're stocked up on duct tape, bubble wrap for fragile items, and scissors.
A handy tip for duct tape: tape all of your drawers and doors on furniture shut, so that they don't open while you're moving.
Break down packing into steps.
Packing up your whole life sounds complicated. That's why it's best to break it down into steps. Start by packing up things that you don't really use, like books, coats, stationery, etc. Another day you could pack up all the décor pieces, and the next could be gardening tools. When you're packing up important legal documents, make sure to keep them all in one binder, file folder, or box, so that you don't lose or misplace them. Take it one day at a time so that you don't get overwhelmed.
Label every box.
Each time you pack up a box, make sure to label at least two sides. The more specific, the better. You can label the box by what room it belongs to, what's inside, if it's fragile, or what side needs to be facing up.
Pack clothes accordingly.
Knock out two tasks with one and try to pack your clothes into suitcases you already have, instead of boxes. Once you're done, keep all your wardrobe clothes on hangers, poke the hangers through the bottom of a clean, unused trash bag, and tie it at the bottom. This will keep your clothes together and you can easily hang them up in your new closet.
Refrain from buying too many groceries, use up what you have.
As moving day gets closer, finish up your perishable goods. Pick and choose the goods that you're going to be bringing with you. Donate the rest of your unopened nonperishable food items to your local food bank. If you don't have the time to drop-off items, companies like Move For Hunger can stop by your house, pack-up the goods, and drop them off at a food bank.
Look into new furniture or appliances ahead of time.
The pandemic has caused many stores to place popular furniture items and appliances on backorder. If you're planning on buying a new fridge or furniture set, plan ahead of time and see whether the seller has the product in stock. The last thing you want is to be completely moved into your new home and find out that you won't be able to get the refrigerator you wanted until two months later.
If you're hiring a moving company, do your research.
Look up different moving companies and get at least three quotes. Research what they will and will not move, since some movers are not qualified to move larger items. If you can, schedule an in-person inspection so they can give you a better estimate. Make sure to look at their cancellations policies, as well as their liability coverage and insurance options. Once you're set on what specific moving company you're going to use, book with them as soon as possible.
Transfer your utilities.
Call your current internet, water, gas, and electricity providers and let them know you're moving. If you're moving within the same city, they might be able to transfer utilities to your new house. If not, look up rates for different companies and make sure that you have your utilities turned on before the move.
Change your address on all of your records.
Don't forget to change your address on all of your subscriptions, store accounts, and any other services you have.
Moving takes time, but hopefully these tips have helped you to get more organized when planning the big move. Once you're finally in and settled, take a look at all of the great sites your town has to offer. If you're in the Collin County area, visit our website to find out more about your community.