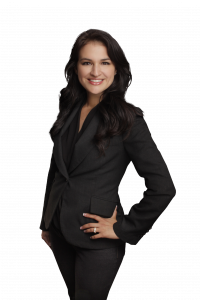 The Collin County Association of REALTORS® (CCAR) held its 2022 Installation of Officers and Directors on November 19 at the Westin Dallas Stonebriar Golf Resort and Spa in Frisco. The event's theme, "Back to the Future of Real Estate," provided the backdrop for the installation of Marissa Benat as CCAR's 2022 President. As a REALTOR® with eXp Realty, Benat now leads the fifth largest REALTOR® association in Texas, with more than 10,000 members.
Other officers installed at the event include: President-Elect Shana Acquisto of Acquisto Real Estate; Secretary/Treasurer Jamuna Thill of eXp Realty; and Immediate Past-President Ron Leach of RE/MAX DFW Associates.
In addition, CCAR's 2022 Board of Directors was also installed. They include: Bob Baker, Kayla Click, Bill Cox, Jamie Flynn, Melissa Hailey, Georgina Hennen, Kevin Jones, Terri Macaluso, Mike Mansfield, Betty Misko, Janice Moore, LaNell Morold, Kyle Paris, Jennifer Parker, Audrey Reed, J.R. Russell, Sylvia Seabolt, Blair Taylor, and Lee Warren.
The day was also marked by the presentation of several special CCAR awards. Charly Clark, a Past President of CCAR, received the Lifetime Achievement Award for her many years of service to the Association. Jamuna Thill received the REALTOR® of the Year Award for her work on behalf of fellow CCAR members during 2021. Jamie Flynn of HomeServe Home Warranty, received the Affiliate of the Year Award for her work and contributions to CCAR and its membership during 2021. Shannon Vizcarra of Coldwell Banker Realty, received CCAR's first-ever Christy Black Volunteer of the Year Award for her dedication to serving the community through her volunteer efforts. In addition, Jennifer Parker of American Realty Services and Bob Baker of Keller Williams Realty received Distinguished Service Awards.