So many things have happened during my presidency this year. Please bear with me, as I highlight items that I feel you would most like to hear about.
One of the largest accomplishments this year was ensuring that REALTORS® were still able to conduct business during the COVID-19 lockdown. Adam Majorie, CCAR's Chief Advocacy Officer, along with our Government Affairs and TREPAC committees stayed hard at work with local government, county, and state officials to make sure that real estate professionals were still considered "essential services" in the local community.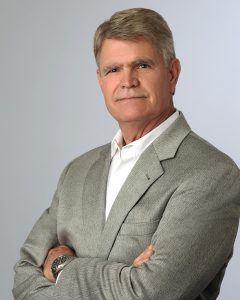 We also had our own successes internally at CCAR. During the time period of January through June of this year, CCAR accomplished the wonderful and monumental task of keeping the doors semi-open during the most difficult time of COVID-19. Pam Tidwell, CCAR's Member Services Director, and her team kept the REALTOR® Store open in the main office, as well as in the satellite offices so that members were able to still purchase those items to keep their businesses operating. In addition, Member Services has been able to keep up with the demand of all of our new members this year. Well over 150 new REALTORS® have joined us every month.
In keeping up with the education of all the new REALTORS® joining our Association, along with the curriculum of the existing membership, CCAR's Professional Development Director, Jessica Barker, and her team have made huge strides in keeping our educational studies open. Jessica and her remarkable team didn't miss a beat with offering classes 100% on Zoom earlier in the year, and then transitioning to hybrid in the back half of the year.
Our MLS team, under the leadership of Director Terry Smith, continues to monitor the technology of our MLS system and analyze the MLS data to ensure that NTREIS is doing the best job possible for our membership. Terry is also the staff liaison for the Inspector Committee, which enables us to be better informed on the inspection process during a transaction.
Shan Afzal, CCAR's IT Director, has led the charge this year in converting CCAR over to a new database system. This task wasn't an easy one, but Shan worked closely with the database software company to ensure as seamless a transition as possible. Due to his expertise, the database software company now uses Shan as its key association reference. Shan has spoken with REALTOR® associations all over the U.S., positioning CCAR as a shining star when it comes to serving as an information source in integrating REALTOR® association needs with the company's database software.
One of the areas that I am most proud of this year is CCAR's commitment to serving others outside our REALTOR® family. Christa Fulton, who is CCAR's Events Director, has overseen the implementation of 3 food drives for Minnie's Food Pantry, collecting thousands of pounds of food and raising several thousand dollars. Christa oversees our TREPAC golf tournament every year and is the staff liaison for the Community Outreach Committee, which has been involved with organizing programs such as getting over a 100 sleeping bags donated to the Salvation Army, heart screening for over 100 students, and wheelchair ramp builds for those that are homebound and unable to go out. Another event that we do to assist in the community is the Affiliate Holiday Auction, which benefits the Children's Advocacy Center of Collin County. My theme this year as President was "Being a Good Neighbor," and I feel as a REALTOR® association we accomplished this with our involvement within our communities.
Another area that I feel we made huge improvements in this past year is the level and quality of communication that we have had with our REALTOR® and Affiliate members. Under the leadership of Jonna Fernandez, CCAR's Chief Operating Officer, we have streamlined and expanded our marketing efforts for enhanced member consumption. Jonna and her communications team this year has enhanced the use of video via newsletters, social media, and email. Her Communications Department continues to create marketing materials that highlight the value of working with a REALTOR®, which can be used by our members to provide to their clients. This department also has overseen the continued development of our podcast series "Welcome to the Top," which gives our membership an opportunity to hear from experts in our industry on related real estate topics. But, what I appreciated most about Jonna Fernandez this past year, is her ability to keep Ron Leach under control when it came time to make a response to the press or other media outlets on those subject matters that were a little controversial, and I thank you for that Jonna.
During 2021, I am most proud that we achieved the approval from the Board of Directors to move forward with a new CCAR Education and Events Center, which will enable the Association to better serve our members. With this new building, we will be able to provide a larger and more modern facility to help with additional classroom space, as well as larger membership gatherings. I have been fortunate to be on the advisory committee as it relates to the design under the leadership of Melissa Hailey and Nick Kline. We will hopefully break ground early in the spring with a completion date in 2023.
Another project that was approved by the Board of Directors this year was the authorization to construct a new digital sign in front of our current headquarters office. It will be high definition, as it is composed of a large LED Board. This will give us the opportunity to promote CCAR and our REALTOR® membership to the community, as well as provide a "rolling message" to keep membership updated on highlights and events for the Association.
I also want to thank my Executive Committee. Marissa Benat my President-Elect, Shana Acquisto my Secretary/Treasurer, David Long the Past President, and Jamuna Thill incoming Secretary/Treasurer. Each of you, with your strong leadership skills, have assisted me so much this past year. First, for covering for me early in 2021 when I couldn't perform 100% of my duties due to health issues that I was having. We have had some great times this year serving together and some very interesting Executive Committee meetings. I thank each of you for your passion and positive energy that you each bring to the Association.
My biggest thanks this year goes without a doubt to Mary Leidy, our Chief Executive Officer. Mary has served the Collin County Association of REALTORS® for over 46 years, and I'm thinking after this year she may call it quits after trying to keep me on task. For those who know me, I am mostly a people person. I love building new relationships, mentoring, bringing new ideas to the table, and attending as many social events that I can. Mary, on the other hand, has had to counsel and give instruction to me on the do's and don'ts of the President's job, make sure I am on time to committee meetings, that I don't butcher Roberts Rules, and keeps me in line with the membership and press so I don't embarrass the Association with anything I might say. She loves and cares about this Association. She runs a tight ship, but what I have come to respect Mary for is her leadership skills. She lets her employees think outside the box to bring fresh new ideas to help this Association grow and prosper, motivates her team through encouragement, growth opportunities, and to provide the tools and resources to support internal success. But most all, I thank Mary for being a friend and helping me so much this year with the privilege and honor to serve as 2021 President of the greatest real estate association in the world!