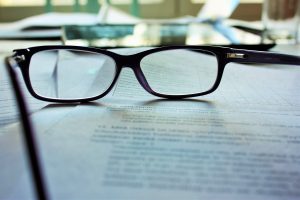 The National Association of Realtors® filed a lawsuit stating that REX-Real Estate Exchange Inc. has made false and misleading advertisements and statements about its services, thereby deceiving consumers and discouraging them from obtaining the pro-consumer, pro-competitive benefits provided by NAR members and independent, local multiple listing services marketplaces.
"NAR will oppose attempts to mislead consumers, including attempts to mislead consumers about buying or selling a home generally or about the services or cost of using Realtors®, most of whom are small businesspeople," said NAR President Leslie Rouda Smith.
"Independent, local multiple listing services benefit competition and fair housing, and NAR will ensure consumers can make the choice to participate in local broker marketplaces, or not, with a full understanding of how they work.
"The truth is that if home buyers and sellers are deceived into avoiding multiple listing services, they would lose the services' pro-consumer, pro-competitive benefits," Smith said. "Sellers lose exposure to the largest available pool of buyers, and buyers lose access to the largest available pool of properties for sale. Our goal with this action is to protect consumers."
As set forth in NAR's complaint, REX misleads consumers by:
Falsely advertising that sellers will receive greater proceeds because, in a REX transaction, sellers don't pay commissions to the buyer's broker.

FACT: REX has admitted that, as is customary in the industry, when a home buyer is represented by an agent, REX's seller-clients may pay buyer-agent commissions.

Falsely claiming that it developed innovative and superior technology that can proactively identify the "perfect" buyer for a seller's property using artificial intelligence and data analytics, allowing it to offer lower commissions.

FACT: REX has admitted it relies on Zillow's website to display its listings and that it believes it needs access to aggregators like Zillow to compete effectively. In other words, the viability of REX's business hinges on its ability to access and use proprietary technology that was built by Zillow on the exact terms REX wants.

Falsely advertising that NAR has enacted a series of anti-competitive policies - including making agent commissions non-negotiable to brokers who want to put their listings on the MLS - to prevent competitors from offering consumers lower transaction fees.

FACT: NAR rules and multiple listing service policies have always allowed negotiations between the listing broker and a cooperating broker at any time during the transaction. NAR rules expressly authorize the listing broker and cooperating broker to come to an agreement to change cooperative compensation, and that can happen before a property is shown, after showing, or even after an offer is accepted.
NAR's lawsuit was filed as part of ongoing litigation between NAR and REX in the U.S. District Court for the Western District of Washington in Seattle. NAR is seeking monetary damages, an injunction preventing REX from continuing its false and misleading practices, and reimbursement of costs and attorneys' fees.