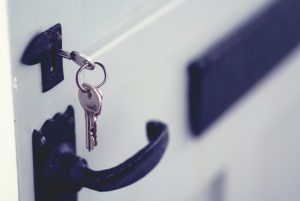 By Brenda Franks, Business Development Manager of Big D Key, LLC and member of CCAR's Affiliate Committee 
In these crazy times, we all could use some peace of mind. Uncertainty is part of life, but lately its taken a more active role for most of us. It's hard to know what will come next and nothing is guaranteed. It's a time of heightened awareness, and new policies and procedures have changed our priorities dramatically.
It's not all bad, this 'great reassessment' may do us some good! The renewed focus on
personal health, family values, safety and security of loved ones has never been more
important.
For landlords and property managers, this effort extends to their tenants as well. Taking an
active role in tenant safety is very important and assuming this liability is no small undertaking.
Keeping tenants happy and secure decreases property damage, lowers complaints, and
reduces turnover.
A helping hand in these pursuits is the security professional. Ensuring exclusive access to
personal space, identifying security weaknesses, staying compliant with rental codes, gaining access when a key or credential is lost or stolen...just another day in the life of a professional locksmith.
Physical security of our homes and businesses is a key component in achieving peace of mind. With all the uncertainty life brings, it's nice to know a solution is close at hand.