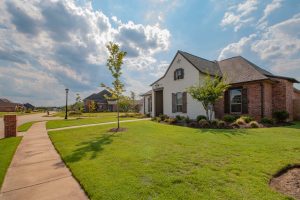 By Amy Karns, Property Manager at A Plus Management, Real Estate Broker, and Member of CCAR's Property Management Committee
The DFW area continues to be a hot market for investors.  While this is exciting news for most REALTORS®, there are a couple of areas to watch out for. 
Acquiring a property with a tenant in place: 
Did you know in Texas the lease survives a sale of the property? The lease does not automatically terminate when one owner sells to another. Before an investor purchases a property with a tenant in place it is important to review the current lease, current terms, payment history, property expenses, taxes, and insurance rules and requirements.
In preparation for the closing process, a review of the financials including rental payments and deposits on file should be completed. Any prorated rent should be transferred to the new owner at closing along with any deposits being held by the seller. 
While the lease does not terminate on the sale, a property management agreement does. If an owner sells a property with a property management agreement in place that automatically terminates the agreement. An investor buyer should investigate if a property management agreement is in place and what the terms of that agreement entail.  If they want to continue with the same management company, this should be coordinated before closing. 
Properties located in an HOA:  
Many of our communities have homeowners' associations (HOAs) in place. Over the past several years we have seen a lot of new rules and regulations come out from HOA board of directors or management companies. Some of these rules include a requirement that the property be owner occupied for the first 1 to 2 years after acquisition. Another common restriction we see is a limit on the number of investment properties allowed in a particular association or subdivision. Some of these have restrictions as low as 10% to 20% of the community restricted to investment properties. If an investor acquires a property in one of these restricted areas, it may prohibit them from using it as an investment property for a period. 
We have started to see some areas in associations put a limit on the number of properties one owner can have in a subdivision or community.  This is fairly new in the DFW area and is not yet widespread. 
If you were working with investors on a regular basis, you should have a Property Management partner that you can review the property specifics with before the investor acquires a property to prevent future issues. 
For more guidance, come participate with the Property Management Committee on the 4th Wednesday of each month at 10am. For more information about joining our committee by calling the CCAR office at 972-618-3800.
This article is not intended to give legal advice, but simply to provide information as a springboard to further discussion and investigation. For specific questions please contact an attorney or call the Texas REALTORS® legal hotline.