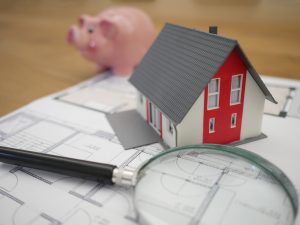 When you're sick, you go to the doctor. When your car breaks down, you go to a mechanic. The point is that we always turn to professionals when we find ourselves in need of advice. Why should buying a home be any different? There are many reasons why you should work with a real estate agent during the home buying/selling process, but let us give you just a few! 
Knowledge. Your agent will have a good understanding of the market value and trends in your area and current real estate laws that might affect your transaction. REALTORS® are constantly educating themselves on updates regarding all things real estate. 

Connections. Typically, a REALTOR® has many contacts in their network that could help their clients. This might include lenders, title companies, home repair, lawn services, etc. They're like the internet for home services!

Expanded search power. REALTORS® use Multiple Listing Service (MLS) networks, a database of homes, and all their details. This helps in your search for the perfect home by narrowing down homes that fit your situation.  

Ethics. All agents are held to a high standard of practice, in which they are to provide fair and unbiased service to everyone. Just ask any REALTOR® about the Code of Ethics. 

Advocacy. As mentioned before, REALTORS® are constantly keeping up with the latest local, state, and national real estate issues. They are an excellent resource for the need-to-know on the problems that affect homeowners and the politicians who support those issues.

Continuing Education. Agents must maintain a certain amount of CE every year to keep their licenses active. It's a great way to know that your agent knows the latest information about the paperwork and laws behind your transaction. This makes the process go much smoother. 

Person-to-Person help. In this new digital world we live in, it's nice to rely on a REALTOR® who can give you one-on-one time and attention. You get to work with a real person and not a computer. That makes all the difference. 
If we haven't convinced you yet, we invite you to check out www.lonestarhomes.com and chat with one of our REALTORS® personally. We think you'll be happy you did!