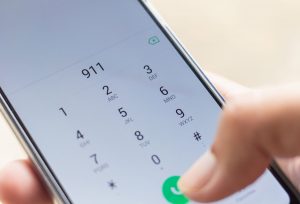 Originally Published in the September 2021 Edition of North DFW Real Producers Magazine
Did you know that being a REALTOR® means you are at a higher risk of being a victim of crime? It's true, and now is a great time to evaluate and refresh your safety protocols.
"The nature of real estate is a high-risk business. You go into homes with people you don't know," notes Officer Christopher Bianez of the Plano, Texas Police Department's Crime Prevention Unit. "When else can someone call and request that you meet them at a remote location on the outskirts of town?"
REALTOR® safety and crime prevention is something Officer Bianez is uniquely qualified to discuss. He has been an officer for over 24 years, and for the past 14 years he has provided safety trainings to REALTORS® across Texas on Personal Safety, Property Safety, and Active Shooter situations. Additionally, Bianez has received numerous commendations and awards, including 2017 Texas Crime Prevention Specialist of the Year.
To make sure you get home to the ones you love, Bianez urges you to:
Identify Your Client
Agents should identify their clients before meeting them and/or allowing them into their car. The best practice is to ask clients to meet at the office, complete a prospect form, and copy their driver's license or photo ID. If a client pushes back on providing their driver's license, Bianez suggests reminding them that the same protocol is required to eat lunch with their child at an elementary school. "If they still refuse, that is a red flag," says Bianez.
When speaking to Realtors, Bianez hears agents skip this step because of time restrictions, not wanting to inconvenience a client, or fear of losing a sale. "None of those reasons are justifiable for skipping this step," said Bianez.
If you work remotely and do not have an office to meet a client at to complete the prospect form and copy identification, Bianez offers a solution:
On the phone, ask them to provide their full name as it appears on their driver's license or photo ID. Also, ask them to provide their date of birth, driver's license number, and the state the license was issued in.
Then, ask them to "take a quick picture" of their driver's license or photo ID and send it to you over text.
If they start to make up reasons as to why they cannot complete the second step, they have been busted. It is highly likely that the information they provided to you in the first step would not match their ID.
If they do provide the photo ID, first make sure it matches the information provided. Then, type it into a subscription background check service, such as publicdata.com.
Now that you have a fully vetted client, you are ready to go show homes. However, before heading out, make sure someone knows your itinerary and that you have set check-in times.
Trust Your Intuition
If you feel uncomfortable or feel like something is off, Bianez states you must "remove yourself from the situation, get out of the house."
Call 911 to Identify Suspicious Person(s), Vehicles, and Circumstances
Bianez is always surprised by the number of agents who hesitate to call 911.
"We are here to protect your life and your property. We would rather come out and it be nothing, than for you not to call and have you end up being a crime victim," said Bianez.
As added security, Bianez suggests that your photos are set to upload directly to the cloud. Then, if you see something suspicious, you can quickly take a photo and it cannot be easily deleted.
Another high-risk activity REALTORS® participate in is Open Houses. To reduce your risk, Bianez suggests that you:
1. Have someone else there with you.
"There is safety in numbers," said Bianez, suggesting agents consider inviting lenders, title agents, or family to accompany them. Bianez notes, "If you must be alone, talk on the phone. You can even ask 'how many minutes away are you?' to give the illusion someone will be there shortly."
2. Open the window blinds or curtains to allow for "natural surveillance."
"Natural surveillance is when people walking or driving by can see in," said Bianez.
3. Visit the neighbors.
Prior to the open house, Bianez encourages agents to knock on the neighbor's door, provide them your card, and let them know the open house hours. You can also request they call 911 if they see anything suspicious.
4. Have sellers secure jewelry and medications.
Sellers need to remove or lock up medications and valuable items.
5. Manage the flow of traffic.
Leave only the front door unlocked and greet guests at the main entrance. Ask guests to sign-in, and mark when you see them exit. This is a great way to prospect and track who is in the home.
6. Unlock Back Gates.
Keep the back door locked to maintain control of house occupancy. However, do unlock the back gates in case a quick exit is required.
Can you improve your safety protocols? If so, start today and make it back home to those you love. No sale is worth sacrificing your safety.