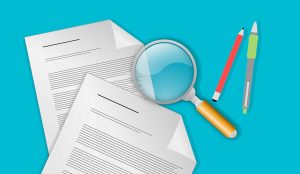 By Tiffany Ross, Business Development Director and Co-Owner at SiteGuard Inspection Services and member of CCAR's Affiliate Committee.
Traditionally, home inspections primarily serve home buyers and sellers. Thorough inspections give buyers an understanding of any defects the home has (or lack thereof) and give sellers a great tool that helps them make any necessary repairs before placing the house on the market while helping buyers feel more confident about their purchase.
However, did you know if Home Inspectors work closely with REALTORS® they can help make more closings happen faster?
Let's Inspect the Bad Home Inspectors
To better understand how Inspectors better aid REALTORS®, let's first take a look at what Home Inspectors should avoid.
Bad Communication: Professional Home Inspectors know what REALTORS® and agents want and need. What they don't want is an Inspector who will hide or gloss over defects to help a sale move along. If an Inspector doesn't communicate their findings realistically, honestly and with the perspective that comes from experience, agents and buyers can fail to close a deal on a perfectly good home.
Solo Inspections or Minimal Q&A Time: Ideally, inspections should take place with all the involved parties present – buyers and their agents or provide ample time for questions. Confusion can be caused when no one has a chance to ask questions or get clarification on a defect.
Consult-an-Expert Inspectors: It is preferred that the Inspector know if a problem is minor or major. They should be well trained and experienced in all the categories in their reports. Real estate agents want their inspection reports to be filled with clear observations and evaluations, not more questions.
Doing Things Right
Professional Inspectors are trained to build meaningful relationships with REALTORS® and real estate agents, as well as homeowners and buyers. Working together so agents can help their buyers make smart, knowledgeable decisions.
Professional Inspectors work every day with the perspective necessary to make that happen. No home is perfect, even a brand new one. Buyers are trusting their agents and Inspectors to help find the right home for them.
Professional Inspectors complete their findings and identify deficiencies, then discuss them with the REALTOR® and buyer. Some may even help fix these deficiencies by providing a curated list of vendors that are trustworthy and reputable.
Professional Inspectors are always available to help REALTORS® and buyers understand any defect that may come up; if those questions aren't answered during the in-person report presentation, a virtual meeting should take place to aid REALTORS® and buyers through the report and provide all the answers and perspective needed.
Good, open communication is key in any successful relationship.
True Home Inspector Partners
Set yourself up for success and make sure your Home Inspector:
Performs honest and thorough inspections
Presents any findings and deficiencies
Communicates findings and deficiencies with perspective so buyers and agents understand what's big and what's not
Ensures inspection report findings are consistent with discussions during the inspection
Provides clear, easy-to-read inspection reports
Delivers reports when promised
Inspection companies should take a REALTORS® recommendation very seriously, and work hard to create a long-lasting, mutually beneficial relationship.
Inspectors shouldn't just be looking for another job; we should be looking for partners.