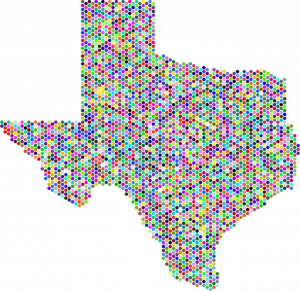 Texas housing overall is still affordable. However, higher mortgage interest rates are contributing to declining housing affordability statewide, according to a new report from the Texas Real Estate Research Center (TRERC) at Texas A&M University.
"A popular metric developed by TRERC and deployed by industry groups depicts a decline in housing affordability across the state in the second quarter," said Dr. Clare Losey, TRERC assistant research economist.
"The Texas Housing Affordability Index (THAI), which measures the relationship between the median family income and the required income to purchase the median-priced home in a particular locale, faced widespread declines last quarter, largely precipitated by the significant uptick in mortgage interest rates."
A higher THAI indicates relatively greater affordability. A ratio of 1.00 means the median family income (MFI) is exactly sufficient to purchase the median-priced home. A THAI above 1.00 means the MFI exceeds the required income to purchase a median-priced home. Conversely, a THAI below 1.00 indicates the MFI is not sufficient to purchase the median-priced home. The THAI provides a tool for planners, practitioners, and other folks in the real estate industry to compare affordability over time and across regions.
In the Austin-Round Rock-Georgetown Metropolitan Statistical Area, for example, the latest THAI declined to 0.96 from 1.32 in the first quarter.
"This indicates a family earning the median income made 4 percent less than would have been necessary to qualify for a loan for the median-priced home," said Losey. "The THAI fell to less than one for Collin, Kerr, and Travis Counties."
Meanwhile, the THAI exceeded 1.00 for the state (1.22), indicating Texas remains affordable for a family earning the median income, she said.
Wichita Falls and Odessa led the state in affordability, a factor of the smaller gap between home prices and median family income in the two MSAs.