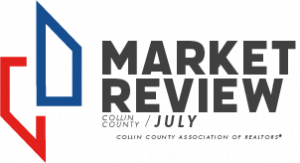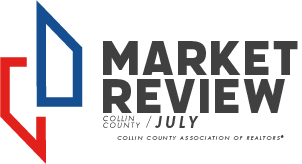 The Collin County Association of Realtors (CCAR) reports the Collin County housing market may be moving in a new direction as home inventory increased despite fewer new listings in July, possibly due to slowed buyer demand.
In July, 4.1% fewer homes entered the market compared to the year prior, however, Collin County had 60.7% more inventory to choose from than one year ago. Just enough homes on the market to last 2.3 months—an 85.7% increase from one year ago. A market is considered balanced when there is a 6-month supply of homes for sale.
The area had 5.6% fewer homes that went under contract compared to the year prior. Homes that went under contract remained on the market for an average of 19 days and sold for 101.0% of their original list price. At the closing table, homebuyers paid a median sales price of $535,000, 18.9% more than a year ago.
"July 2022 was a different market from July 2021. Homes still sold quickly and for over their list price, however, buyers had more inventory to choose from and could be more strategic with their offers," said CCAR President Marissa Benat.
Stay up to date as increased mortgage interest rates, back-to-school, and additional factors move the market from frenzy to strategy at www.LoneStarHomes.com.