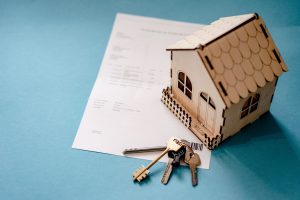 Written By: Barney Schwartz, SVP at Assured Partners and Member of CCAR's REALTOR® and Lender Committee
Have you reviewed your home insurance policy lately? Is it adequately insured to rebuild your house given today's marketplace with high costs for supplies and shortages of labor? Many insurance companies are increasing coverage amounts, which is resulting in an abnormal rate increases. Here are some tips which can potentially lower the price of your home insurance.
Insurance Score: Insurance companies run what is called an insurance score. It isn't a true credit score but typically the person with better credit will have a better insurance score. Most insurance companies pull the credit score off the first person entered in the system. If one spouse has better credit than the other, give the insurance agent that person's information first
Roof Age: Age of Roof is a significant rating factor. When I changed my own roof age from 2015 to 2022 my premium dropped between 25-30%. When you have a roof claim and the insurance company pays to replace your roof, make sure you call your insurance agent after it's been replaced. They can endorse your policy and yes, your premium can potentially drop when you have a roof claim. Not all companies have this as a rating factor, but most do.
Companion Policy Credit: Many companies are providing up to a 25% credit for having car and home insurance together. Even if car insurance is less expensive through another company, 25% off a $3000 premium is $750.  In addition, if you have a personal umbrella, it will be less expensive in most cases when your car and home insurance is with the same company.
Reporting of Claims:  Do not run and report claims to your insurance company. If you think you have hail damage to your roof, have a trustworthy roofer inspect prior. If there is a water leak in your home, make sure damage will exceed your deductible by at least $2000. If not, you will pay back the insurance company in future rate increases.  Discuss a claim with your agent. They should be able to provide the advice you need to make a good financial decision.
For more information on this or other lending-related topics, please contact any member of CCAR's REALTOR® & Lender Committee at RealtorLender@ccar.net.